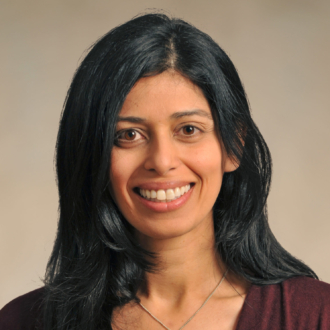 Harbir Juj, MD, MPH, FAAP
General Pediatrics
Location(s):
Baker Center Office
Education:
Oregon Health and Science University School of Medicine, Portland, OR; Harvard University School of Public Health, Boston, MA
Internship/Residency:
University of Washington/Children's Hospital, Seattle, WA
Board Certification:
Pediatrics
"Choosing a career in pediatrics was an easy decision for me. I cannot imagine a greater gift than working with children and adolescents each day. Seeing the world through the lens of children and families is a great honor, and I am grateful to each of my patients for welcoming me, even for brief moments, into their lives.  
Pediatrics naturally lends itself to the principles of prevention and health education which I enjoy incorporating into each visit. Encouraging healthy habits, vaccine promotion and evidence-based medicine guide me in taking the best care of my patients. 
I also want current and potential patients all to know that I discuss vaccines at every visit and encourage each of my patients to follow the routine vaccine schedule." 
Dr. Juj supports vaccinations for all children. Her patients should anticipate that vaccinations will be discussed at all well child examinations and vaccinations will be offered at all appointments to children who are due for vaccines. Dr. Juj promotes and follows the CDC's (Center for Disease Control) immunization schedule.
Dr. Juj grew up in Tacoma and is a proud graduate of the Tacoma Public Schools system. She returned to Tacoma to start her pediatric career when she discovered the gem that is Pediatrics Northwest. She is honored to work in a practice that prioritizes highest quality patient care as well as community involvement/health. She now lives in Tacoma with her family (not far from her childhood home!). She makes every effort to do at home what she asks her patients to do every day – eating real foods, getting outside, exercising regularly, avoiding screen time, reading, and spending time with her loved ones.