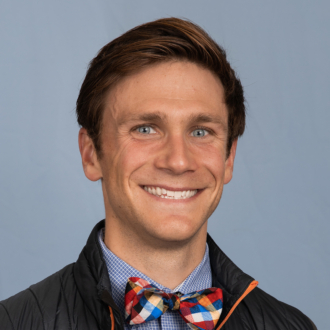 Peter Metzger, MD, FAAP
General Pediatrics
Location(s):
Baker Center Office
In Office:
Mon, Tue, Wed, Fri
Education:
University of Washington School of Medicine, Seattle, WA
Internship/Residency:
University of Washington/Seattle Children's Hospital, Seattle, WA
Board Certification:
Pediatrics
"I love that as a pediatrician I get to wear many hats: I am an advocate, an educator, and a scientist all at the same time.
"I look forward to getting to know each of my patients and their families over time. By learning about each person's needs and circumstances, I hope to partner with you and to develop a plan together. This includes utilizing the latest medical knowledge, as well as supporting changes to systems and environments that affect the health of our children.
"I believe that a core principle of pediatric medicine is the prevention of illness and injury through public health measures like wearing bicycle helmets and seatbelts, administering vaccines, having regular check-ups and long-term relationships with a medical home. Nonetheless, my experience working in a pediatric emergency room taught me that life happens, so I stand ready to help families navigate those unpredictable moments."
Dr. Metzger supports vaccinations for all children. His patients should anticipate that vaccinations will be discussed at all well child examinations and vaccinations will be offered at all appointments to children who are due for vaccines. Dr. Metzger promotes and follows the CDC's (Center for Disease Control) immunization schedule.
Dr. Metzger is an avid endurance athlete, and is often training for the next Ironman triathlon with his dad or trail ultramarathon with his wife. As an Eagle Scout, Dr. Metzger developed a love for backpacking and mountaineering, and in the last several years, scaled Mt. Rainier, Mt. Hood, and Mt. Baker with his dad and sister. Dr. Metzger grew up gardening with his mother and grandmothers, so also loves to experiment with new plants or methods.