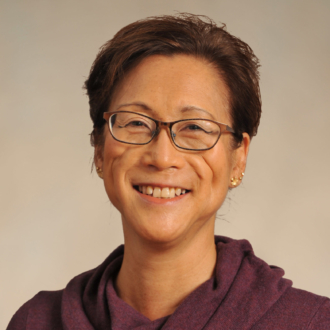 Tracy Lin, ARNP
General Pediatrics
Location(s):
Baker Center Office
Education:
University of Washington Nurse Practitioner Program, Seattle, WA
Training:
Pediatrics Northwest
Board Certification:
Pediatric Nurse Practitioner
"At the age of 19, I began working with Pediatrics Northwest. What a wonderful first job! The providers I worked with became my mentors and encouraged me to pursue a profession as a pediatric nurse practitioner. From then on, I committed myself to nursing and completed my Masters of Nursing at the University of Washington. I feel knowledge is powerful. My position is to provide families and the patient with the information to make informed decisions regarding their physical and emotional health. I am honored to serve families through multiple generations, as my patients grow up and have their own children."
Tracy supports vaccinations for all children. Her patients should anticipate that vaccinations will be discussed at all well child examinations and vaccinations will be offered at all appointments to children who are due for vaccines. Tracy promotes and follows the CDC's (Center for Disease Control) immunization schedule.
Tracy stays active in her profession by training future nurse practitioners from universities around the nation. She commits time weekly to doing yoga. Doing yoga helps her feel energized so she can in turn, give time and energy to others. Tracy derives great pleasure from cooking, baking, playing golf, and hiking. She loves to spend time with her husband and two adult sons. They enjoy traveling together. Tracy loves to train dogs. As an alternative career, she would choose to raise and train puppies.