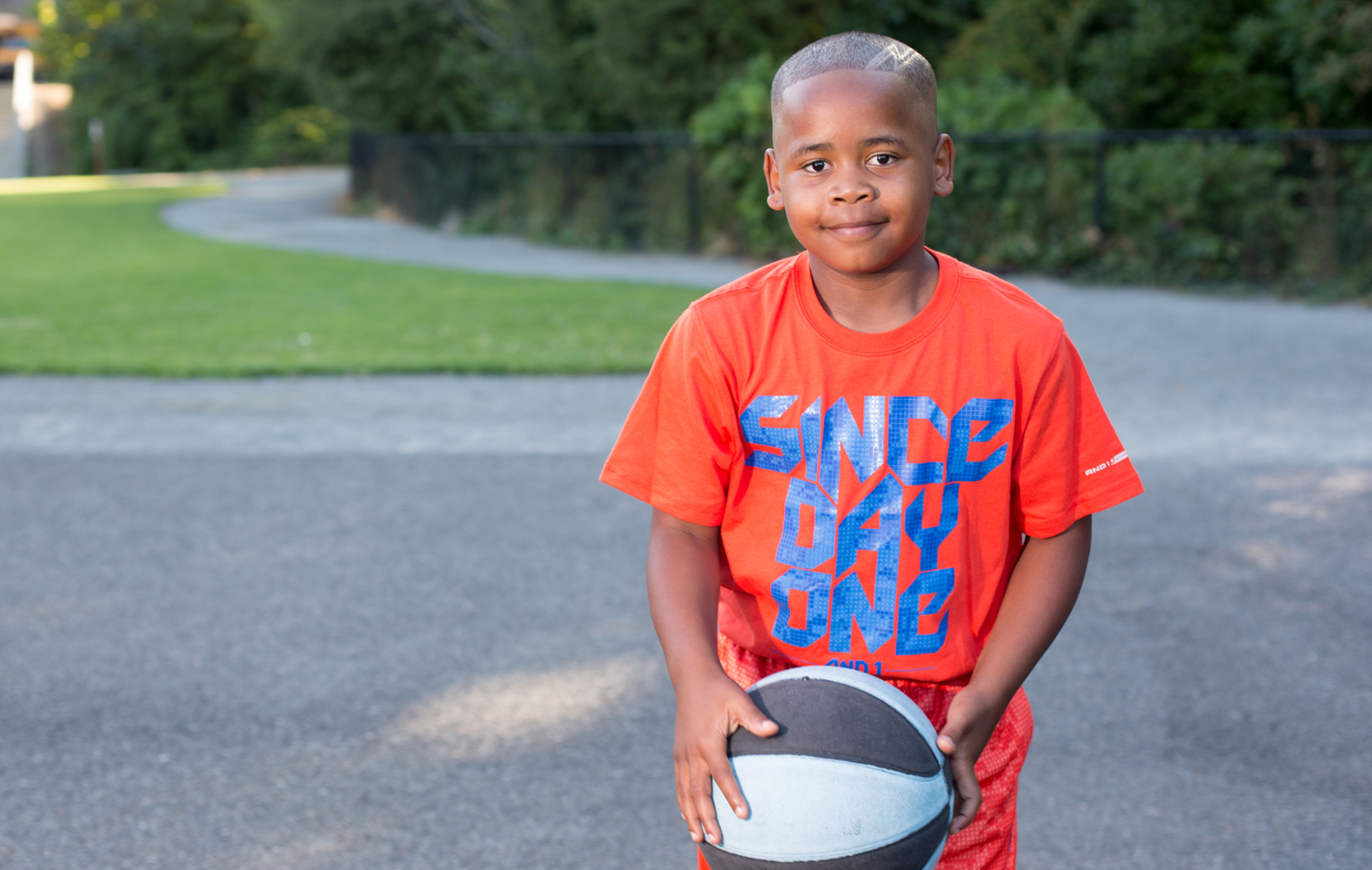 For years, Marcus longed to play basketball with his twin brother, Nathan, without needing to stop for his inhaler. Despite his desire to be active, his asthma limited him from daily childhood activities like sleeping, attending school and playing sports.
As a newborn, Marcus' mother became aware of just how delicate Marcus' condition truly was.
"Because Marcus was born with Respiratory Syncytial Virus, I had to wait five days to hold him. That fifth day was my birthday," says Marcus mom. "It was the best birthday present ever."
Respiratory Syncytial Virus – respiratory virus that infects the lungs and breathing passages
As Marcus grew, so did the intensity of his asthma. He would wake up several times during the middle of the night requiring his breathing treatment. Playing his favorite sport of basketball with his twin brother, Nathan, left him dangerously out of breath.
Specialized care in-office
Marcus' family did not have to travel far for the specialized care he needed. In 2012, Pediatrics Northwest pediatrician, Mason Oltman, MD, who has cared for both Marcus and Nathan from birth, recognized the severity of Marcus' asthma condition and referred him to our Allergy/Immunology and Pulmonology specialist Lawrence Larson, DO.
Dr. Larson, who also co-founded Pediatrics Northwest in 1980, specializes in treating highly complex cases in allergy, immunology, and pulmonology. He is a leader in the medical community by serving on the board of Pacific Northwest University of Health Sciences and teaching as a clinical professor of pediatrics at the University of Washington Medical School.
"Having the specialty component in addition to general pediatric care at Pediatrics Northwest is immensely beneficial for the child," says Dr. Larson. "It allows us to go beyond just care issues by improving communication, enabling the specialist and primary physician to be on the same page, and providing knowledge of the family and child's behavior."
Despite treatment, Marcus' asthma was still causing him to be admitted to the hospital. Dr. Larson always made a point of visiting him there.
"Nathan would act differently when Marcus was in the hospital," says Marcus' mom. "He would have a 'ho-hum', melancholy attitude. The boys just don't do anything without each other."
Even with Marcus' medical challenges, his love for basketball led his family to allow for him to join his local Parks and Recreation Center's basketball team.
"He was so limited in what he could do," says Marcus' mom. "He would play for a little bit and then the coach would have to pull him out to the bench so he could rest."
A breakthrough in treatment
"What I appreciate most about Dr. Larson's care is how thorough he is," says Marcus' mom. "It's why I trust the decisions he makes regarding Marcus' care, especially when it came to the new medication he recommended."
Controlling the factors in his environment and the use of multiple medications were still not allowing Marcus and his family to live a normal life. In 2014, Dr. Larson advocated for a treatment called Omalizumab. He believed it would give Marcus the relief he desperately needed.
Dr. Larson's devotion to remaining current in the latest advancements in allergy, immunology and pulmonology plays a crucial role in the way he devises treatment for each of his patients' unique cases.
"I attend meetings at both the University of Washington Allergy/Immunology Department and North American Cystic Fibrosis Conference, serve as co-director of Mary Bridge Children's Hospital's Cystic Fibrosis Clinic, and provide referral services in Allergy/Immunology for Western Washington," says Dr. Larson.
Dr. Larson's medical assistant, Julie, worked persistently for several months to provide the additional documentation the family's insurance carrier required in order to approve the treatment.
Having staff like Julie is critical," says Dr. Larson. "She takes each child's care personally and doesn't give up."
The results were dramatic. Since beginning treatment, Marcus sleeps comfortably through the night and is no longer being admitted to the hospital. Normal childhood activities are now a reality for him and his family.
"It's been wonderful, says Marcus' mom. "We took his nebulizer on our recent vacation and Marcus didn't use it once. I'm no longer rushing him to the emergency room once or twice a month. That was so stressful for our family."
And best of all, Marcus is home to play basketball with Nathan, no longer needing to stop for his inhaler.
"My goal for Marcus is for him to remain active, sleeping through the night and attending school with minimal side effects," says Dr. Larson.
Related Stories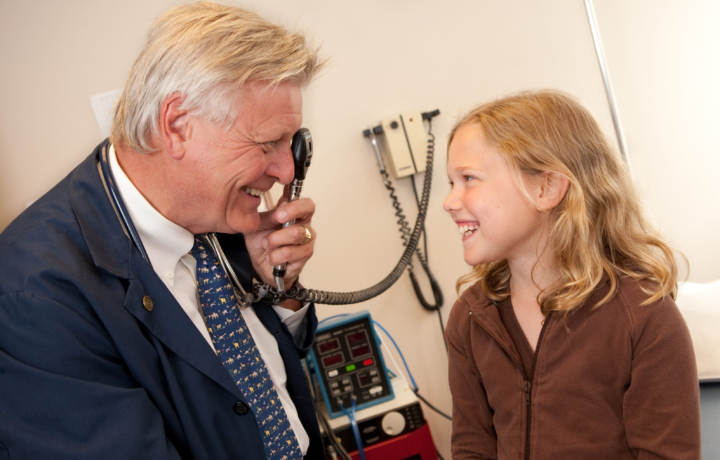 We are excited to announce that Pediatrics Northwest will be opening a new location in Tacoma, exclusively dedicated to Allergy,…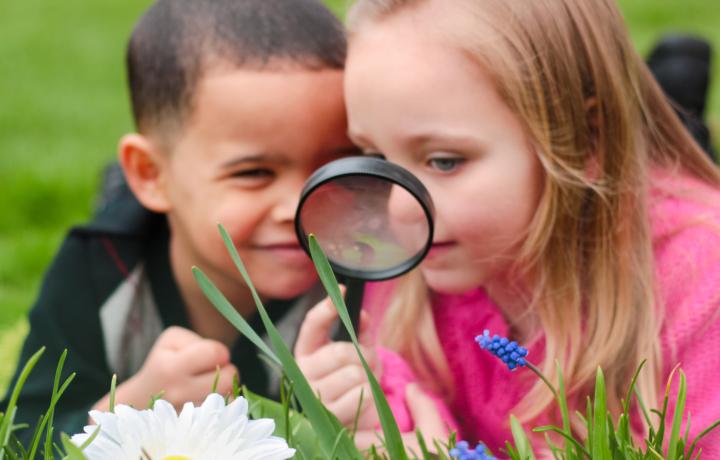 The Pacific Northwest is such a terrific place to live. Each season has its benefits, but I am always excited…