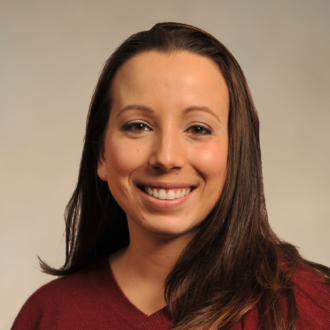 Ali Schutt, DNP, ARNP
General Pediatrics
Location(s):
Federal Way Office
In Office:
Mon, Tue, Wed, Thu
Education:
Pacific Lutheran University, Tacoma, WA
University of Arizona, Tucson, AZ
Training:
Northwest Pediatrics
Pediatrics Northwest

Board Certification:
Pediatric Nurse Practitioner
"Working in pediatrics has always been a calling of mine. I love being able to watch infants, children, and adolescents grow and develop throughout the years. Building a strong patient-provider and family-provider relationship is very important to me as I strongly believe that as a provider I am serving not only the child but the family as well."
Ali supports vaccinations for all children. Her patients should anticipate that vaccinations will be discussed at all well child examinations and vaccinations will be offered at all appointments to children who are due for vaccines. Ali promotes and follows the CDC's (Center for Disease Control) immunization schedule.
Ali enjoys traveling, sunny weather, working out, and dancing. She also loves spending time with her husband, children, and dogs. Ali is a member of the National Association of Pediatric Nurse Practitioners (NAPNAP) and American Academy of Pediatrics (AAP). As an alternative career, she would be a marine biologist and work at Seaworld with the Orca whales!