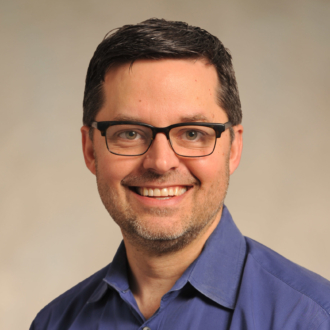 Bradley Kirschner, MD, FAAP
General Pediatrics
Location(s):
James Center Office
In Office:
Mon, Tue, Thu, Fri
Education:
Medical College of Wisconsin, Milwaukee, WI
Internship/Residency:
Children's Hospital of Wisconsin, Milwaukee, WI
Board Certification:
Pediatrics
"I truly feel called to pediatrics. The long-term relationships that come with practicing pediatric primary care allow me to really know families and tailor my care so that the child and his or her family can heal. The opportunity to meet a newborn shortly after birth and then to watch that child's personality develop over the years is one of the most enjoyable parts of my job. The toddler frightened about an ear exam, the young child excitedly talking about the school day, the "tween" anxiously discussing the social challenges of junior high, the young adult transitioning to life after high school… helping the parent and the child through these moments make my career fun.
"Sir William Osler said, 'It is much more important to know what sort of a patient has a disease than what sort of a disease a patient has.' And Allmond, Tanner, and Gofman titled their text, 'The Family IS The Patient'. These two statements encapsulate the care I strive to provide."
Dr. Kirschner supports vaccinations for all children. His patients should anticipate that vaccinations will be discussed at all well child examinations and vaccinations will be offered at all appointments to children who are due for vaccines. Dr. Kirschner promotes and follows the CDC's (Center for Disease Control) immunization schedule.
Dr. Kirschner was born in Honolulu, Hawaii and grew up on Vashon Island. He attended college in Middlebury, Vt., and on the way back "home," stopped in Milwaukee, Wis., for both medical school and pediatric residency. He worked for a primary care practice associated with Children's Hospital of Wisconsin until returning to the local area in 2016.
Dr. Kirschner lives on Vashon Island with his wife and youngest daughter, with regular visits to and from his other two "adult-in-training"-aged daughters attending schools in Wisconsin and California.
He enjoys the chaos of his daughters' full academic and social plates, and stays active participating in the aquatic-associated sports of sailing, fly-fishing, downhill skiing (frozen water), and biking – "That's a water sport when you do it in the rain!" he says.