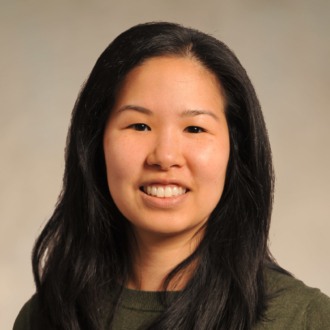 Julie Yeh, MD, FAAP
General Pediatrics
Location(s):
James Center Office
Language(s):
English, Mandarin
Education:
Medical College of Georgia, Augusta, GA
Internship/Residency:
Greenville Health System, Greenville, SC
Board Certification:
Pediatrics
"I chose pediatrics for the simple reason that I enjoy working with children. I am extremely fortunate to be in a position that gives me the opportunity to connect with children and their families, helping guide them as they grow and develop. I strongly believe in collaboration between both families and myself to help keep children healthy in order to create a solid foundation for their futures." 
Dr. Yeh supports vaccinations for all children. Her patients should anticipate that vaccinations will be discussed at all well child examinations and vaccinations will be offered at all appointments to children who are due for vaccines. Dr. Yeh promotes and follows the CDC's (Center for Disease Control) Immunization schedule.
For fun, Dr. Yeh enjoys traveling and exploring new cities and national parks. She especially likes conquering new hikes and trying new foods.