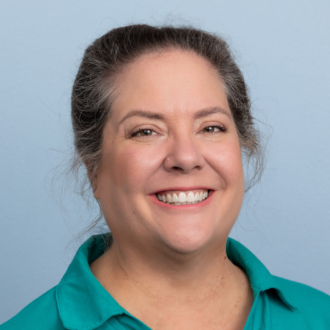 Catherine Cogley, MD, FAAP
General Pediatrics
Location(s):
Baker Center Office
In Office:
Mon, Tue, Wed, Fri
Education:
Baylor University, University of Texas Medical Branch, Galveston, TX
Internship/Residency:
San Antonio Uniformed Services Health Education Consortium Pediatric Residency
Board Certification:
Pediatrics
"I enjoy caring for and working with children of all ages. I try to approach all patients with respect, understanding, and compassion."
Dr. Cogley supports vaccinations for all children. Her patients should anticipate that vaccinations will be discussed at all well child examinations and vaccinations will be offered at all appointments to children who are due for vaccines. Dr. Cogley promotes and follows the CDC's (Center for Disease Control) immunization schedule.
Dr. Cogley stays active doing yoga and going for walks with her dogs. She enjoys reading, cooking, and traveling.