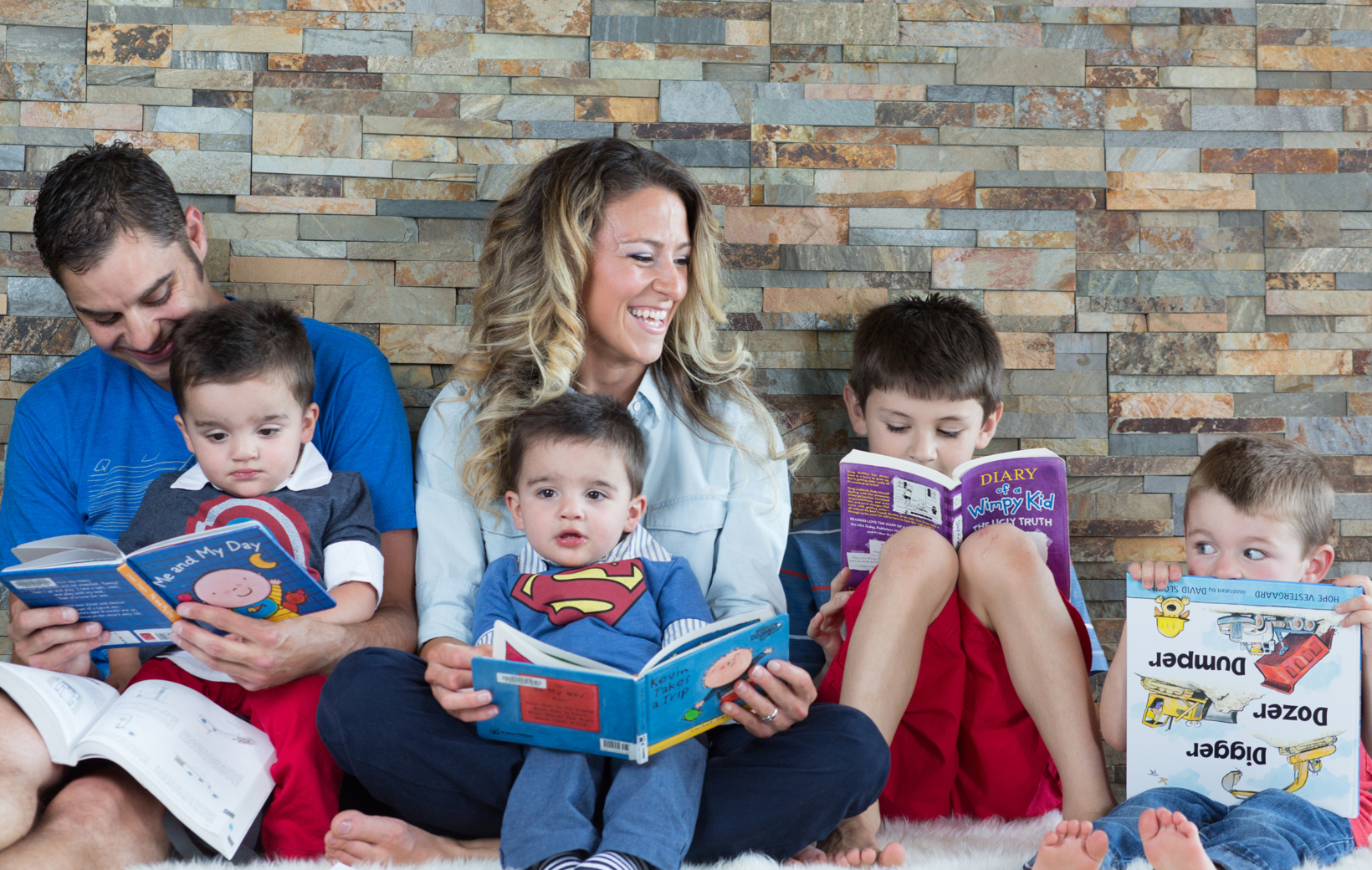 There is never a boring day for this family of six.
Four boys.
Three children under the age of four.
Oh, and two of the three young children are identical twins!
And to top it off, both parents are full-time students.
Yet, upon meeting this dynamic, successful, well-put-together family, one would never guess the complexities that make up their family.
"There are times when I stop and take a look around and shake my head in disbelief, smile, and think to myself 'Oh my, four boys' or 'Oh my TWINS!' says mom.
Yes, sometimes it can be difficult, but to them, each child adds such warmth, laughter, creativity, and strength to their family.
---
"In challenges I have found tenacity; in exhaustion – perseverance; and in chaos – laughter,"
– Jett, Finn, Cy & Mitchell's Mother
---
Mornings are both lovely and chaotic. Mom gets the two-year-old twins, Jett and Finn, four-year-old Cy, and 10-year-old Mitchell ready for the day.
They kiss dad goodbye, as he catches the bus for a two-hour commute to the University of Washington Seattle where he takes classes for civil engineering.
He aspires to work at a local engineering firm and has an interest in water treatment.
Then mom coaxes the three little ones into the car and ensures that Mitchell makes it safely on the bus.
Next up is child care, where she herds Jett, Finn and Cy inside to check them in. Thankfully, it is conveniently located on Green River College's campus where she attends as a full-time pre-nursing student with eyes set on attending Pacific Lutheran University after graduation this spring.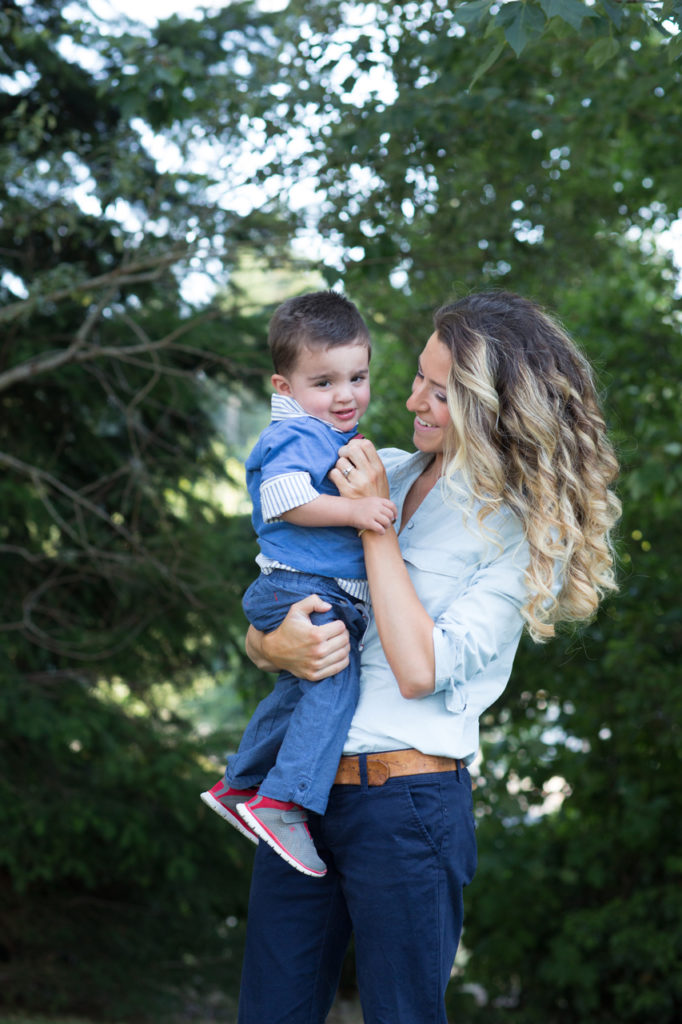 Her desire is to work in a local hospital as a registered nurse within the postpartum unit, supporting new moms and providing them with the necessary tools to be successful when they return home with their new baby.
As she makes her way across campus to settle in for her first class, she runs through her mental check-list.
Mitchell on the bus- check.
Dinner in the Crock-Pot- check.
The little ones dressed, fed, childcare- check, check, check!
After classes, she heads over to the college's tutoring program where she tutors students for a few hours.
By 6:30 p.m. the whole family is home eating dinner together at the dining room table.
A family that reads together, stays together
Despite the busyness of their day, reading is always a priority. Not only does it help the boys wind down for the night, but it is also a perfect opportunity for both parents to spend one-on-one time with the boys individually.
"Cy and I snuggle up at night time with one or two of his favorite books, usually about a truck or train. Lately, he has been reciting to me, "Goodnight, Goodnight Construction Site", one of our favorites," says mom.
For the twins, reading time means curling up on the couch with mom and dad. Finn enjoys, "How Do Dinosaurs Say I Love You" while Jett loves pointing out pictures in books like, "Elmo" and "Lightning McQueen" books.
He likes to help out by reading to his younger brothers. They are ecstatic when big brother reads to them and are sure to sit still and listen well.
"I have caught Cy pointing out objects in picture books to the twins when Mitchell is reading. Most recently Mitchell has been laying down with Cy at bedtime to read him a story," says mom.
Their mother cannot help but to smile when she sees her children reading to each other.
"Those are some of my favorite moments," says mom.
She recalls first noticing the impact that reading aloud made when she helped out with the reading program at Mitchell's kindergarten class.
"I was listening to a child read a book that they brought home with them the night before to practice reading. It was apparent which children were reading every night with their parents and which ones weren't. Some kids would get a new book every day, while others would hold onto the same book for days and still struggle to read it aloud to me," says mom.
That is when reading a book became part of their family's nightly routine. Now, if a bedtime story is not read, the night feels incomplete.
"We have found that reading to them has contributed to them being successful readers themselves. As parents we want them to get a head start at becoming lifelong readers and to enjoy reading," says dad.
Encouraging young readers
The boys also receive encouragement and support to become great readers from their life-long Pediatrics Northwest pediatrician John Apostol, MD.
"Because children learn by observation and repetitiveness, there is a dramatic difference that parents can make by simply reading, talking, and sharing pictures with their children," says Dr. Apostol. "Putting pictures and word together helps facilitate language skills and is an easy way for parents to indirectly teach their child how to communicate."
That is why Pediatrics Northwest providers participate in the Reach Out and Read program.
Reach Out and Read program – At every well-child exam from the age of six months to five years, Pediatrics Northwest patients receive a new, developmentally-appropriate children's book to take home and keep.
When Dr. Apostol hands Finn, Jett, and Cy a new book, he asks what they think the story is about based on the pictures. This gives them the opportunity to be creative and put words behind the pictures.
Knowing Cy likes to be given choices and a part of the decision-making process, his mother appreciates how Dr. Apostol enters the exam room with a variety of books for Cy to choose from.
"It's interesting to watch how the boys decide on what book to take home," says Dr. Apostol. "As they've gotten older, and talk more, they tell me which books they prefer and can explain why."
A love for science and people
For Dr. Apostol, choosing a career as a pediatrician started back in college before he decided to go to medical school. He wanted to do something that met his interests but would also be fulfilling.
After exploring engineering in college, he realized he was missing an important component – relationships with people.
---
"I grew up in a large family as the second youngest of nine children. Being around that environment has made me feel comfortable with families and children." – Dr. John Apostol
---
Dr. Apostol's strength in building relationships is one of the aspects their mother appreciates most.
"It's obvious that knowing our family on a deeper level is important to him," says mom. "Our kids see and feel his sincerity and I'm sure that's why they are comfortable with him."
For Dr. Apostol, being a pediatrician is the perfect balance of his love for being around people and his interest in science. He finds caring for children from day one of life all the way through graduation extremely rewarding.
"The conversations we have at every visit build on the relationship and trust. There is no other career where you can have a relationship that long," says Dr. Apostol.
Balancing school and family life
The way Jett, Finn, Cy and Mitchell's parents manage school and family life is something that Dr. Apostol has come to truly admire over the nearly ten years he has cared for their family.
"I find it impressive and inspiring how well they balance the complexities of being young parents with multiple children, especially twins, going through the rigors of school and education," says Dr. Apostol. "It's like they've been parents forever."
Jett, Finn, Cy and Mitchell's parents say they make it work by acknowledging one another's attributes and strengths in order to create and strengthen a balance between them.
"We anticipate each other's needs and remember to find humor in it all," says dad.
Also there to support them along the way is Dr. Apostol.
When their twins experienced plagiocephaly a few months after birth, Dr. Apostol validated their concerns and guided them through the process of selecting the right specialists for treatment.
Plagiocephaly – a flat spot on the back or side of a baby's head caused by pressure on the bones of the skull before or after birth
"Dr Apostol didn't only listen, but he heard what we had to say. I appreciate the fact that we can work together as a team to ensure the best health and well-being for our children," says mom.
Related Stories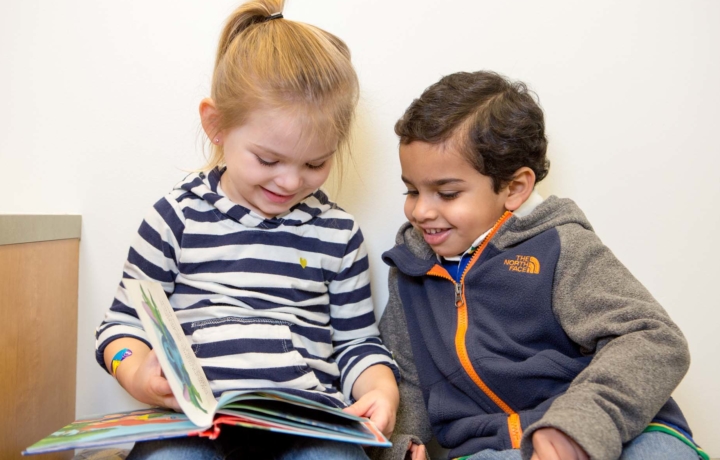 You can see the anticipation in our staff as we at Pediatrics Northwest prepare for Read Across America Day on…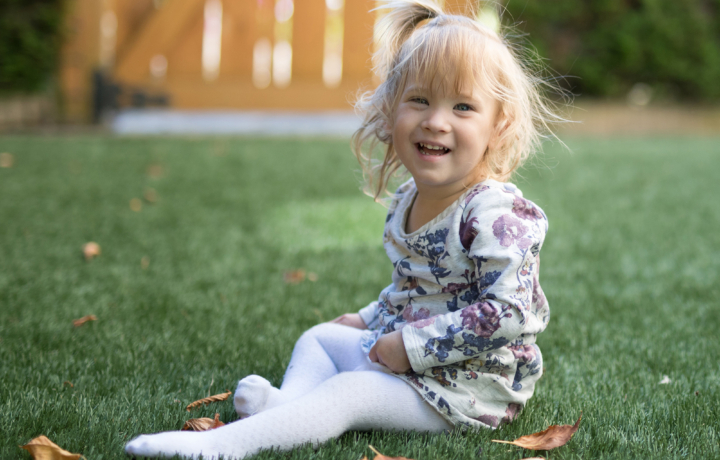 Kristen and Scott Mulhern were excited to welcome their first child into their family. But when Kristen began to have…