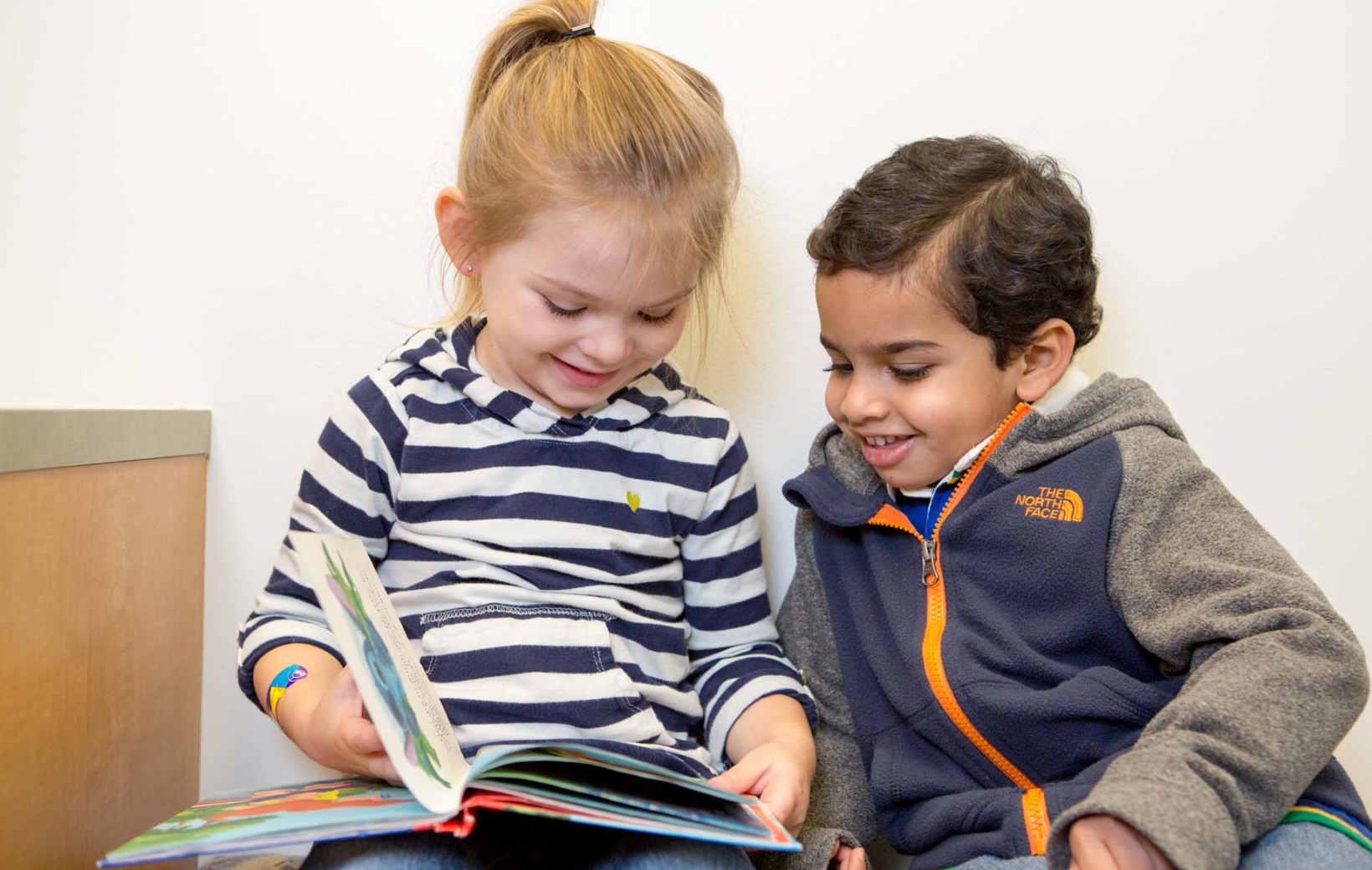 You can see the anticipation in our staff as we at Pediatrics Northwest prepare for Read Across America Day on March 2nd (Dr. Seuss' Birthday). We take this holiday seriously around here, and all of the staff have been buzzing with excitement as we decorate and plan outfits for the big day! That's because childhood literacy is near and dear to our hearts.
Since 2001 we have participated in a program called Reach Out and Read. This is a national program where pediatric providers give books to children from 6 months to 5 years of age at every well child visit. We know that reading is fundamental to early childhood development, not only in promoting children's language and social skills, but also in parent-child bonding and decreasing stress.
Some of my favorite memories with my own children are during reading time, snuggling and laughing as we turn through the pages. As a parent myself, I understand that it can be hard to fit reading in to the busyness of our daily lives, and some children are more difficult to read to as they don't like to sit still. I always tell parents that reading while they run and explore their playroom counts. They are listening!
Here are some other reading tips:
Make time for daily reading.
Kids' schedules are so busy with sports, music, etc. that reading might seem like a chore. Allow it to be relaxing and enjoyable. Find a time to incorporate reading that consistently works well with your family's schedule, such as after dinner, or right before bed.
Read out loud.
Have older kids read to the younger ones, or ask your child to read to you or the family pet.
Create a cozy space.
Choose a spot for reading with good lighting and add plenty of pillows or a favorite blanket.
Stash a variety.
Collect an assortment of books that appeal to their age and interests, not just fiction but magazines, joke books, cookbooks, or graphic novels and stash them throughout the house. Consider subscribing to a children's magazine, or a publication related to a specific interest. Remember, all reading counts, even reading instructions!
Tie in fun activities.
When my daughter was in middle school, she read "Hotel on the Corner of Bitter and Sweet". The setting of the story is in Seattle, so it was a great opportunity to visit and bring the book to life. Get creative and have fun! Read the book and then watch the movie and compare. For younger kids, go to the zoo or visit a local museum and point out the animals or items from stories you have read. At home, find a recipe to make or come up with your own craft project related to the story. The options are endless!
Visit the library.
This is a great resource to find new books to read. Be sure to take advantage of going to the story times as well. Find a story time at a library near you:
You can learn more about the Reach Out and Read program here. If your children love the rhymes and silliness of Dr. Seuss, Dr. Holdner also recommends checking out the Llama Llama series by Anna Dewdney and Bear Books by Karma Wilson. Whatever your preferred style or genre, in honor of Dr. Seuss Day, remember to get out a book and read!
Related Stories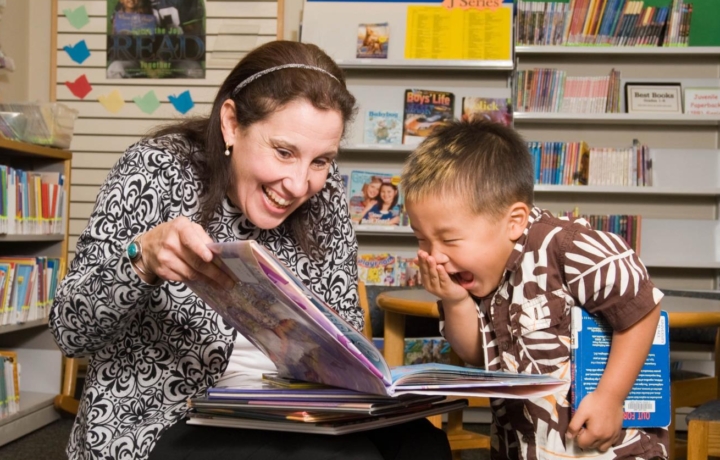 Did you know, you can support Reach Out and Read just by shopping on Amazon? Through AmazonSmile, you can choose…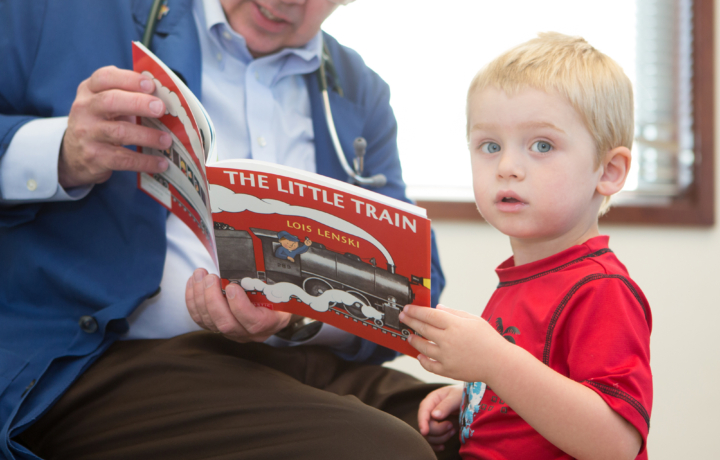 For Gary Tart, M.D., and his colleagues at Pediatrics Northwest, literacy and intellectual development goes hand-in-hand with health and physical development.…