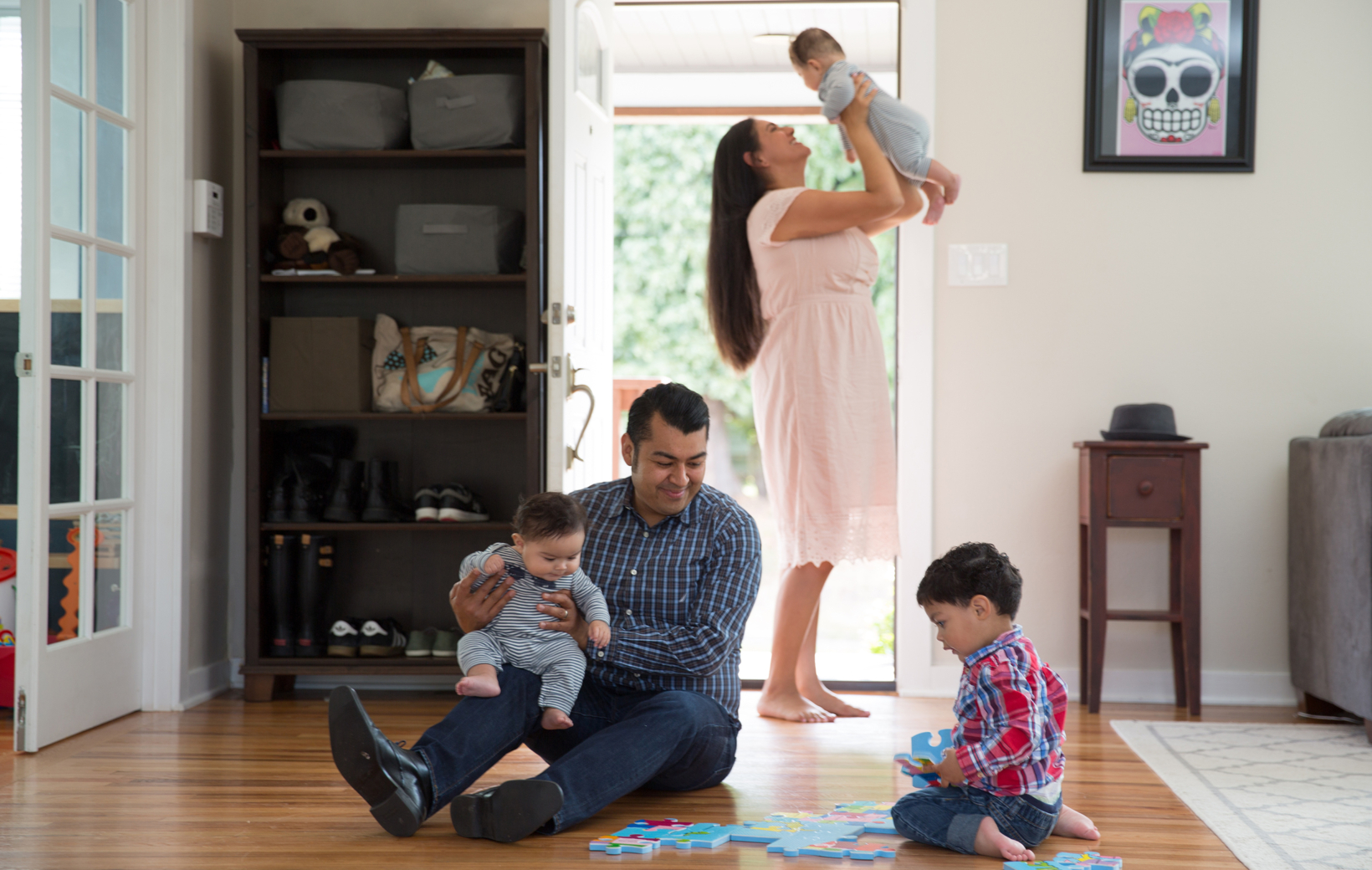 Angie Henao and husband Jerry Flores of Tacoma will never forget the day they learned they were expecting twins.
"When we saw the two fetuses during the ultrasound, we were surprised and a little blown away," said Jerry, an assistant professor at the University of Washington Tacoma.
The couple quickly realized having twins would completely change their lives.
"We went from a Corolla to a minivan in one doctor's visit!" recalled Jerry.
Outnumbered, the parents work as a team to care for sons Sol, 2, and twins Marcos and Carlos, 8 months old. "It's all hands on deck," Jerry said, chuckling.
"It's definitely busy," said Angie. "But we make it work."
Though both parents share the load, Jerry is grateful for all his wife does as a mother of three.
"I give Angie all the credit," said Jerry. "She actually put her career as a special education instructor on hold to raise our children. I stayed home with Sol while she finished school, and it gave me a new appreciation for raising children and caring for the home. It's way harder to stay home with children than to go to work."
When times are tough, Angie and Jerry remind each other they are on the same team.
"We don't have family here so we have to be flexible and help each other out," said Angie.
---
"Parents will look back one day and miss the special moments when their children are small. It's important to try to live in the moment." – Dr. Julian Ayer
---
They also rely on another member of their care team – Pediatrics Northwest provider Julian Ayer, M.D. Dr. Ayer also has three children and understands how tough it is to raise kids while balancing career and family time. "It's a hard thing to do for sure," he said. "There isn't a perfect way. I encourage Angie and Jerry to rely on all the resources they have available, and to stop and smell the roses once in a while." He says that despite the chaos, "Parents will look back one day and miss the special moments when their children are small. It's important to try to live in the moment."
With so much going on, having a health care provider they can trust gives the family one less thing to worry about.
"Dr. Ayer introduces himself by his first name, and is always kind and compassionate. I've even showed up in my PJ's at appointments!" said Jerry. "He's always able to comfort Sol – and us, which a lot of times we need more than the kids. He keeps us informed of what's going on."
Dr. Ayer said he felt a connection with the Henao Flores family early on, "Angie and Jerry are great. They are very caring and I appreciate how engaged they are in their children's care."
He recalled seeing them when out to breakfast one morning, "It felt like running into family."
When it comes to their children's care, Dr. Ayer values Angie and Jerry's input.  Dr. Ayer believes the family's perspective is critical when determining the best way to approach a problem.
"The way our health care system works now, a big part of my role as a pediatrician is to be an advocate for children and parents," said Dr. Ayer. "Oftentimes there can be more than one right way to address something. With concerns like sleep or toilet training or behavior problems my goal is to provide insight for families. I may say, 'This is what we've tried as parents,' or 'This is what the American Academy of Pediatrics recommends.' I want to help them be the best parents they can be and empower them to make good decisions about their children's care."
In addition to quality care, the family loves that their pediatrician's office provides services that make their lives easier – like same-day appointments, an on-call nurse helpline and MyChart – especially since kids don't always get sick when it's convenient.
MyChart – a free, online service that connects parents to their child's provider's office 24 hours a day. Parents can communicate with their child's provider, request prescription refills, review their child's health history and more.
"Being able to get a same-day appointment for illnesses that pop up is awesome," said Angie, "because boy do colds and ear infections circulate through our boys!"
The parents see no signs of things slowing down anytime soon, and try to take it all one day at a time. "We really have to work together and be resourceful to manage it all," said Angie.
Dr. Ayer feels honored to be entrusted by Angie and Jerry with their three young boys.
---
"Parenting is a lifelong process and we are all in this together." – Dr. Julian Ayer
---
"Angie and Jerry embody the 'it's a two-way street concept,' he said. "I learn from my patient families just like they learn from me. It's what I really enjoy about my job. I get to connect with great people. Parenting is a lifelong process and we are all in this together."
Related Stories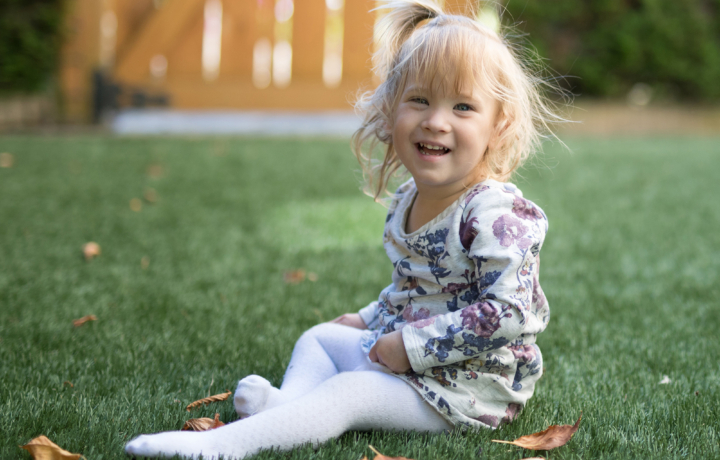 Kristen and Scott Mulhern were excited to welcome their first child into their family. But when Kristen began to have…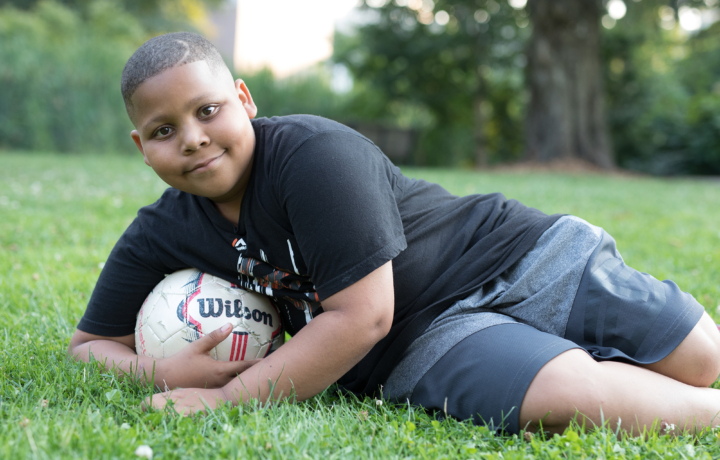 Eight-year-old McKinley Mitchell spent years watching through a window as his siblings and cousins played outside. McKinley's asthma and allergies…