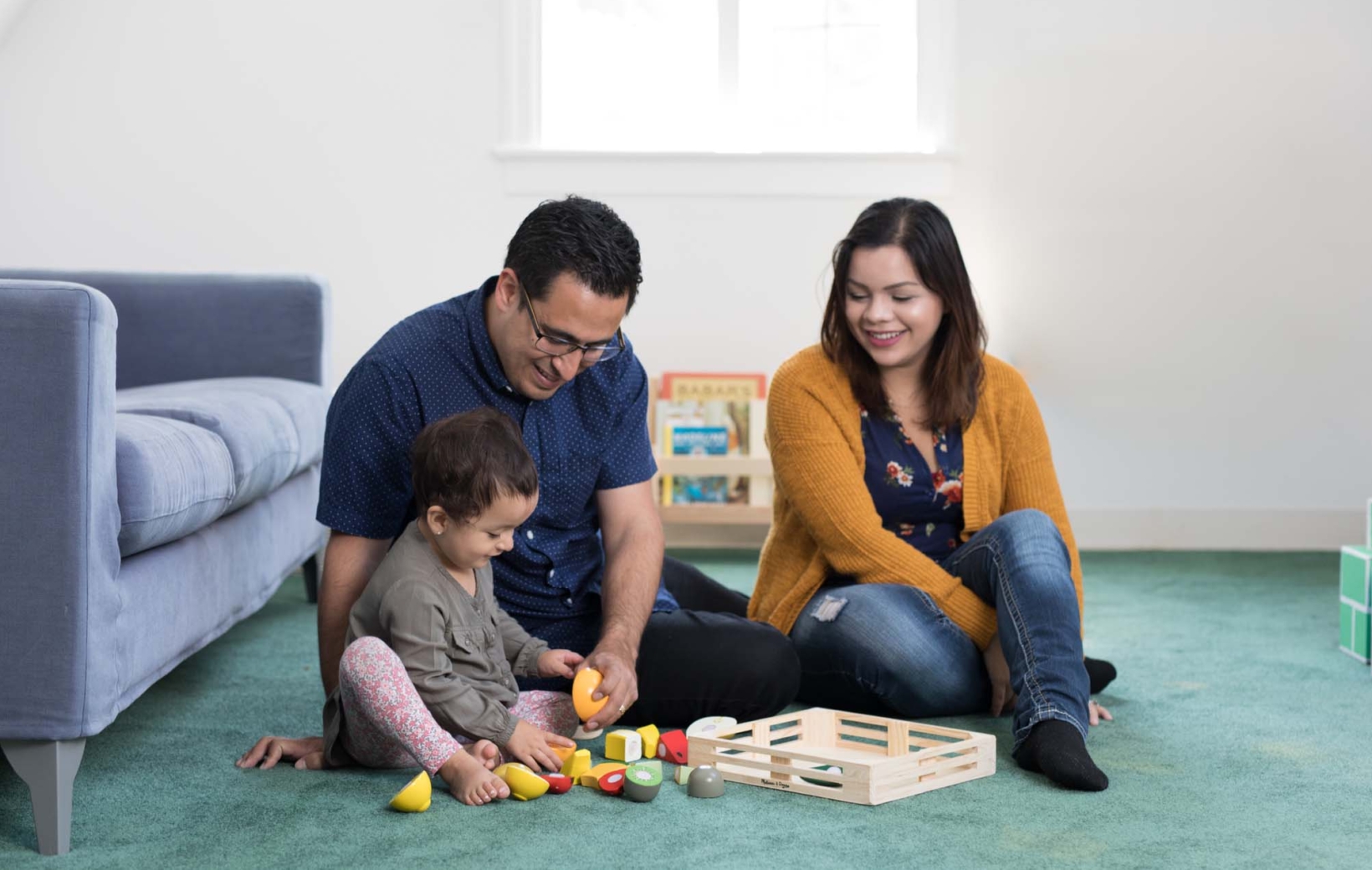 Two-year-old Camila loves animals—especially her two miniature dachshunds—as well as singing, dancing and going to the zoo to identify the different animals. "She's talking a lot now in both English and Spanish. She loves books and likes to make up her own stories to the pictures. And she loves to give hugs and kisses," says her mom, Rosa.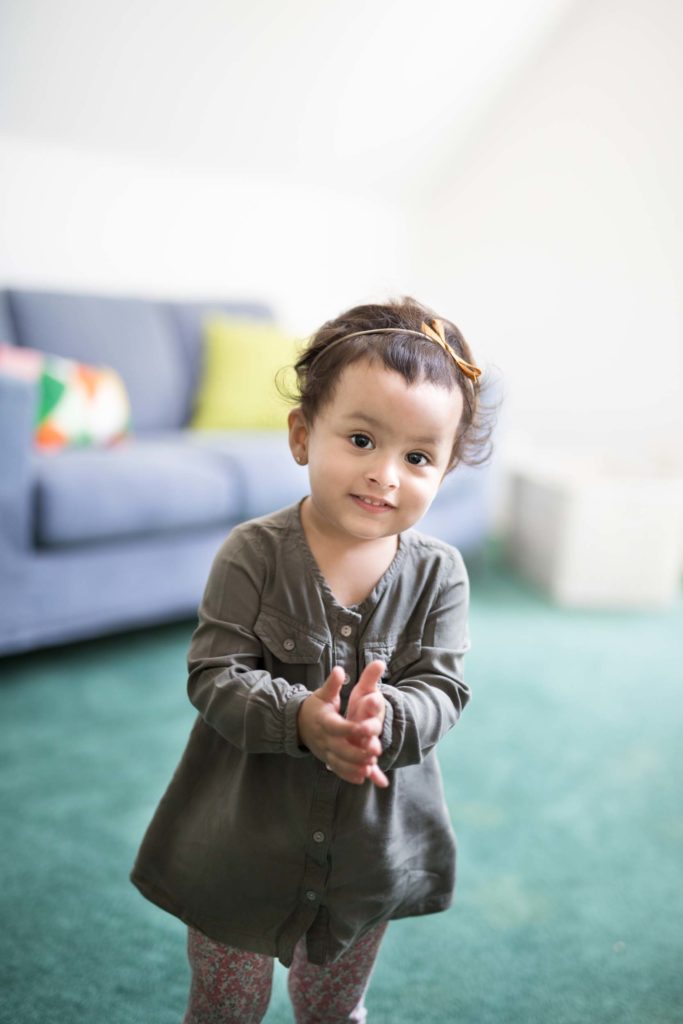 With such an active and curious toddler, Rosa and her husband James are happy to have Dr. Rebecca Taxier as their pediatrician. "We had heard good things about Pediatrics Northwest, so we scheduled a Newborn Talk with Dr. Taxier when I was 34 weeks pregnant. We asked her about vaccines and other concerns we had and she was very helpful. As a first time mom, I needed a pediatrician who I felt respected our point of view. I felt very comfortable with Dr. Taxier so we canceled the rest of our pediatrician interviews."
Camila was born at 37 weeks, weighing only 5 pounds. "Camila was making loud breathing noises, especially when she was sleeping—she sounded like an adult who was snoring. We were concerned, so we took her to see Dr. Taxier.
"Dr. Taxier told us to record Camila's breathing. She could tell right away that Camila had laryngomalacia, a softening of the tubes in her throat. She told us not to worry and that Camila would outgrow it by the time she turned two. She's two now and we barely notice it."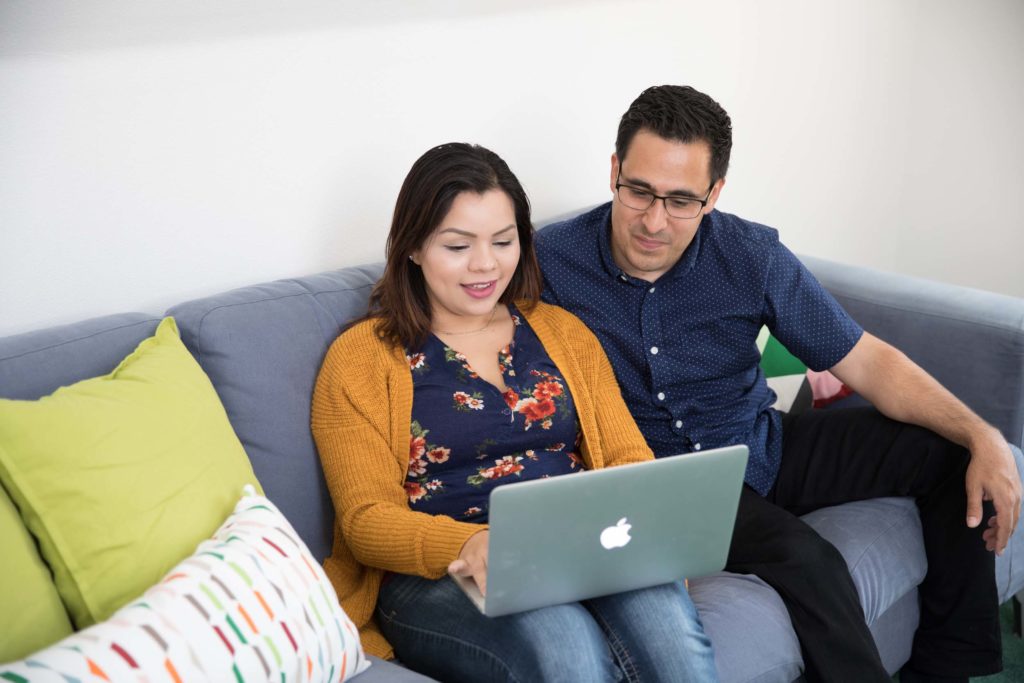 Rosa and James also appreciate having easy access to Dr. Taxier for questions. "We absolutely love MyChart! Every time I send a message to Dr. Taxier, she's so fast about responding."
"Camila's parents and I communicate often via MyChart to follow up on things that we talked about during both well and sick visits," says Dr. Taxier. "I think this allows for really good communication and has helped build our doctor-patient relationship."
Rosa and James are expecting a second baby in March. "We definitely will bring our new son to Dr. Taxier!"
About MyChart
All Pediatrics Northwest families are encouraged to enroll their children in MyChart, a secure patient portal, which can be accessed via the Pediatrics Northwest website 24 hours a day. Parents can communicate with their child's provider, request prescription refills, review their child's health and immunization history, view test results and update personal information. Parents can also request a referral to a specialist and soon will be able to request appointments and make online payments.
Related Stories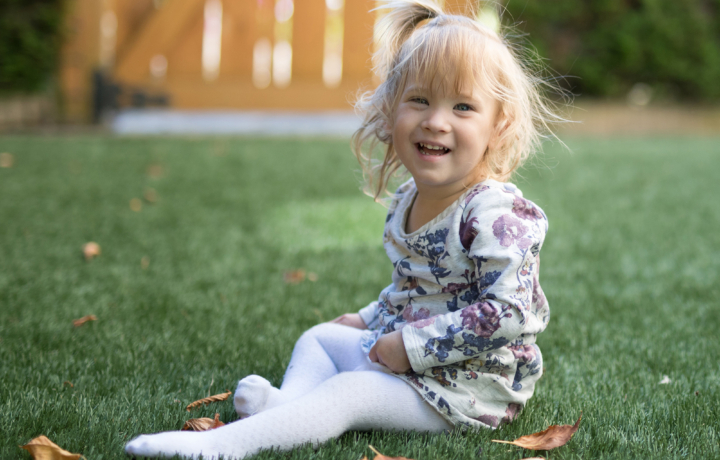 Kristen and Scott Mulhern were excited to welcome their first child into their family. But when Kristen began to have…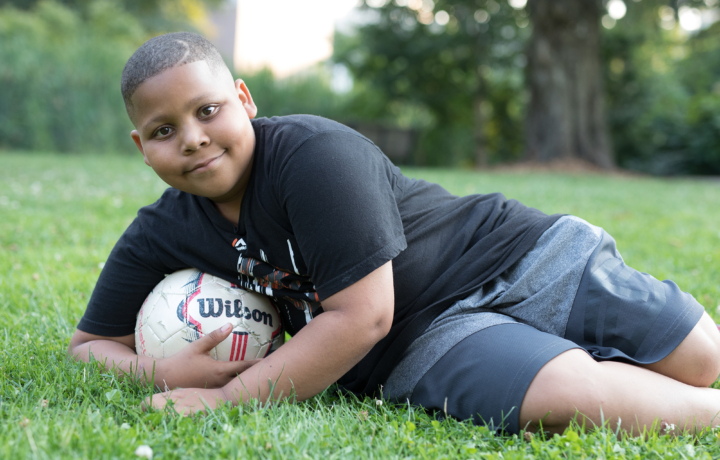 Eight-year-old McKinley Mitchell spent years watching through a window as his siblings and cousins played outside. McKinley's asthma and allergies…