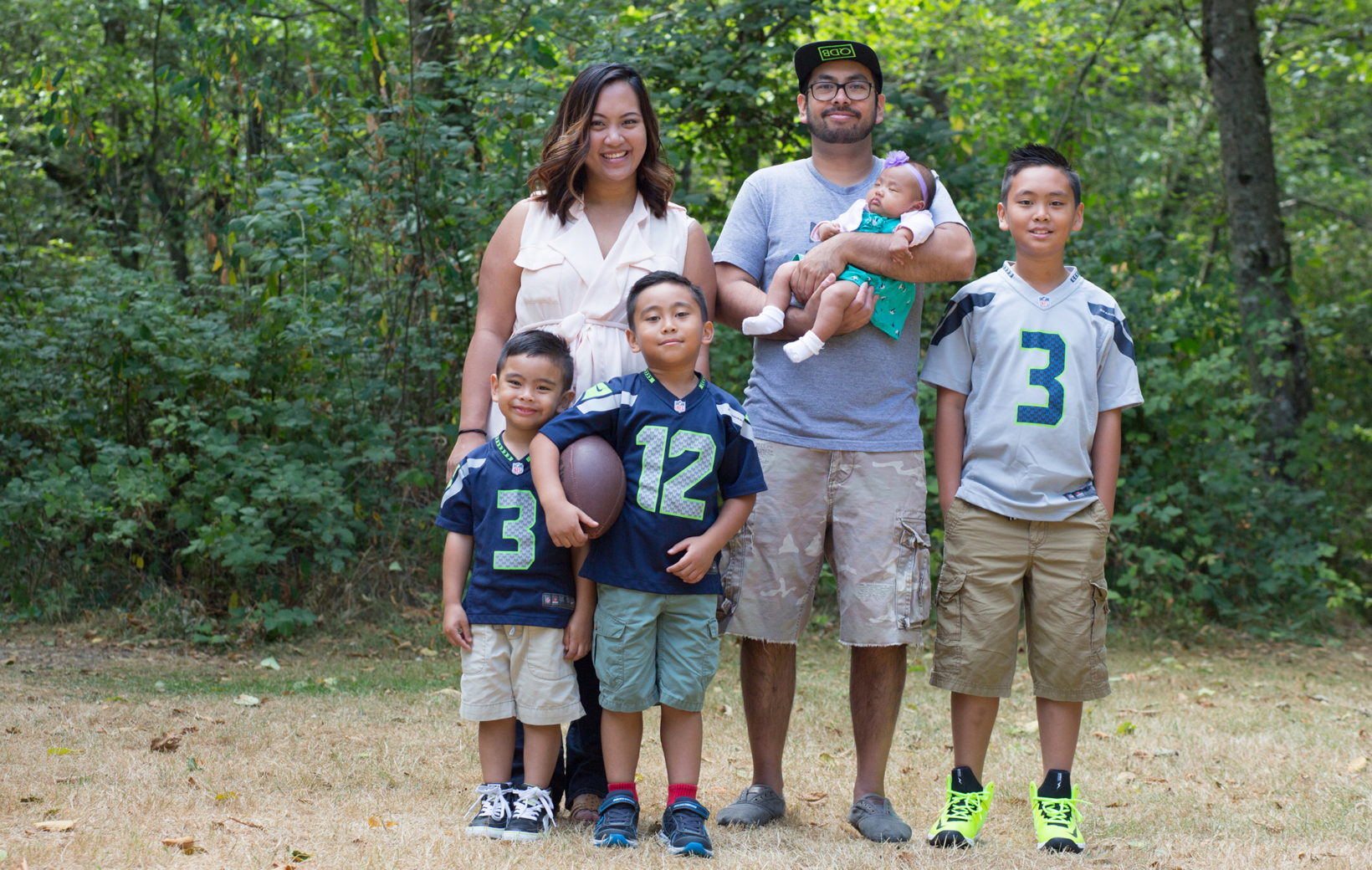 When Pediatrics Northwest pediatrician Lily Kregenow, MD transferred in 2009 from our Baker Center office in Tacoma to our Gig Harbor office, the Sablan family followed. For them, it was not even a question. Knowing their children are receiving exceptional care by a provider they know and trust, makes the 40-mile drive worth it.
"Once you've found someone you can trust your children with, it's hard to look elsewhere," says mom. "I just completely trust her advice and expertise."
Dr. Kregenow recalls feeling gratitude and appreciation for the privilege to continue caring for the Sablan family. That's because her favorite part of being a pediatrician is watching the family grow and seeing each newborn baby's personality develop over the years.
The boys are big 12th Man Fans and love tackling each other and reenacting plays from their favorite Seattle Seahawks players. They spend hours playing outside in their backyard or at the park. The only timeout they take is to give their baby sister, who they absolutely adore, a quick kiss on her forehead.
"The Sablan family is like a lump of sugar; they are just the sweetest, kindest family," says Dr. Kregenow.
Even when it comes to getting shots, the Sablan children are always excited to see their Dr. Kregenow.
"My kids love going to see her. She just has a way of interacting with them that makes them feel comfortable," says mom.
Your family is our family
Dr. Kregenow makes a special effort to foster deep relationships with the families in her practice, in order to provide a more comprehensive level of care. She describes intentional listening as her primary way of doing so.
"I want to get to know my patients as people," says Dr. Kregenow. "If I know their activities and what they like to do as a family, I know how the condition or ailment will specifically affect their life, and in turn, I can focus my care to improve their road to recovery more effectively."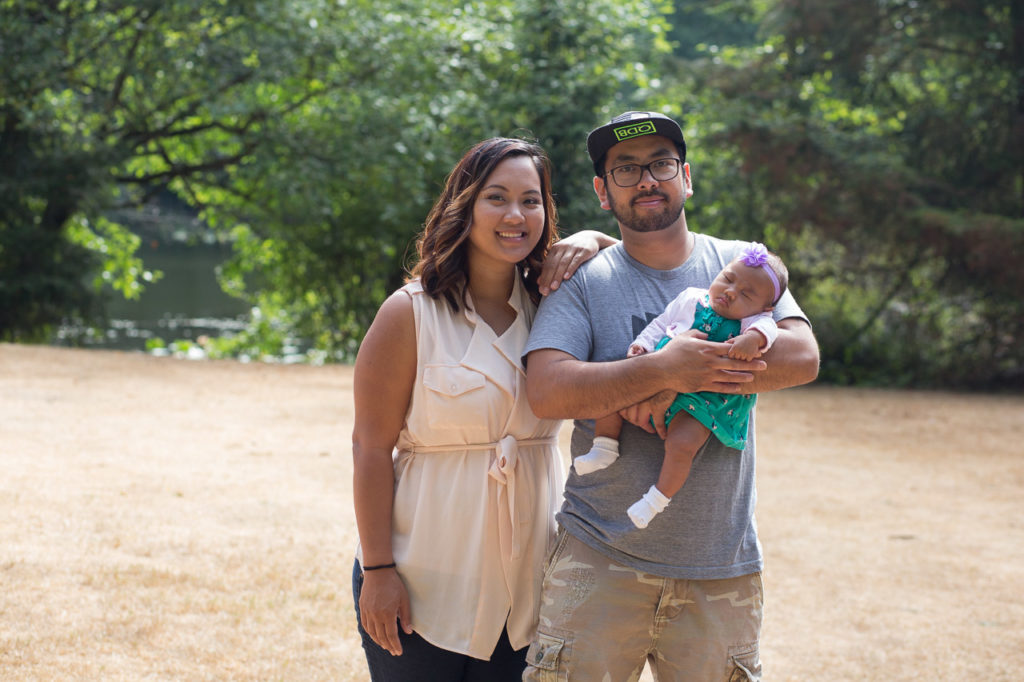 "I don't even have to ask the question aloud," says mom. "Dr. Kregenow already knows the question in my head, and has an answer for it, even before I can ask her."
At the core of Pediatrics Northwest's model of care is the concept of treating every family member as if they are a part of our own family. Dr. Kregenow understands that the care she provides also extends to the rest of the family.
"I care for more than just the patient," says Dr. Kregenow. "For example, if I'm seeing a newborn patient, I would want to see how the mother nurses and connects with her newborn. The bond between them is very important, and I address concerns like post-partum depression or nursing difficulties because that also affects my patient."
There when you need us
The Sablan family's mother recalls a time when the personal connection between her and Dr. Kregenow provided much-needed guidance.
"A few years ago there was a period of time when one of my sons stopped talking. I thought he showed signs of autism and was really worried that something was wrong. I discussed it with Dr. Kregenow and she assured me that she didn't have any suspicions of him having autism but gave me a referral to see a specialist in order to ease my mind," says mom.
Because Dr. Kregenow knew his behavior and personality from the years of interactions they had at both his and his siblings' appointments, she was able to confidently address his mother's concerns.
In addition to personally knowing her patient, Dr. Kregenow also utilized the developmental screenings that Pediatrics Northwest conducts at 9, 18, and 24 months of age, to make her determination. She recognizes that early detection of developmental delays and behavioral problems is crucial.
Ages and Stages Questionnaires – used at the 9, 18, & 24 month well-child visit to help providers identify if the child is at risk for developmental delays and behavioral problems.
M-CHAT –  (Modified Checklist for Autism in Toddlers) used to screen for autism at the 18 & 24 month well-child visits.
PHQ-2 & 9 (Patient Health Questionnaire): these mental health questionnaires screen for symptoms of depression and other mental illnesses.
These Ages and Stages Questionnaires and M-CHAT are recommended by the American Academy of Pediatrics, and help identify if the child is at risk for developmental delays and behavioral problems, now or in the future, and if so, what needs to be done next.
There is no doubt for the Sablan parents that the personal relationship they share with their children's pediatrician relates directly to exceptional health care.
"I just love that she always takes her time at our appointment and is really concerned about my children's health," says mom. "I know she sees many patients, but it's nice to know that she remembers everything about each of my children. It shows me that she really is dedicated and has a special relationship with her patients."
Related Stories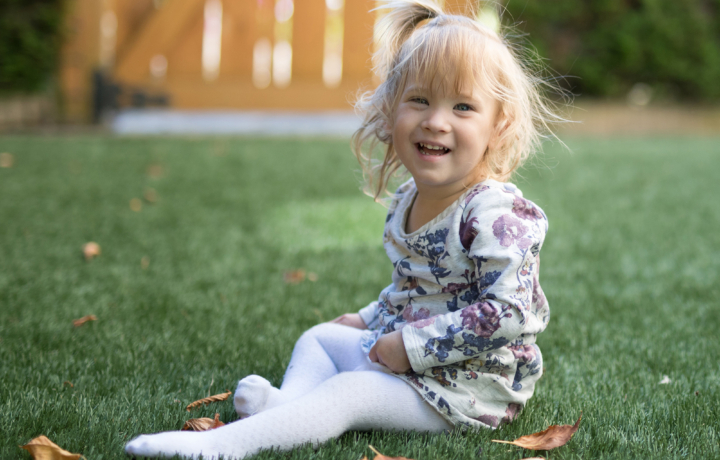 Kristen and Scott Mulhern were excited to welcome their first child into their family. But when Kristen began to have…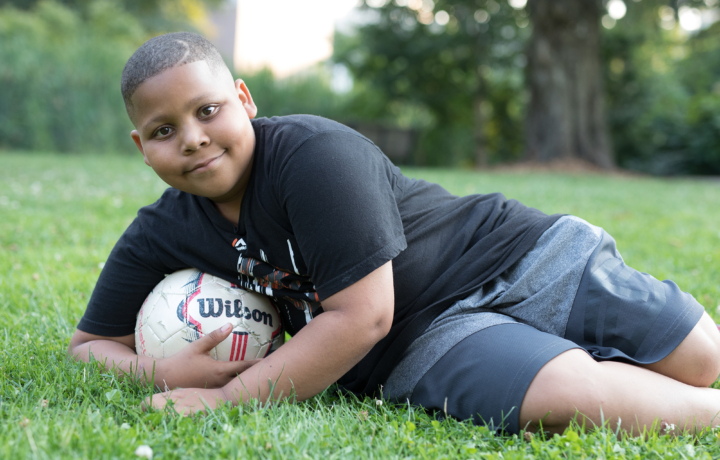 Eight-year-old McKinley Mitchell spent years watching through a window as his siblings and cousins played outside. McKinley's asthma and allergies…