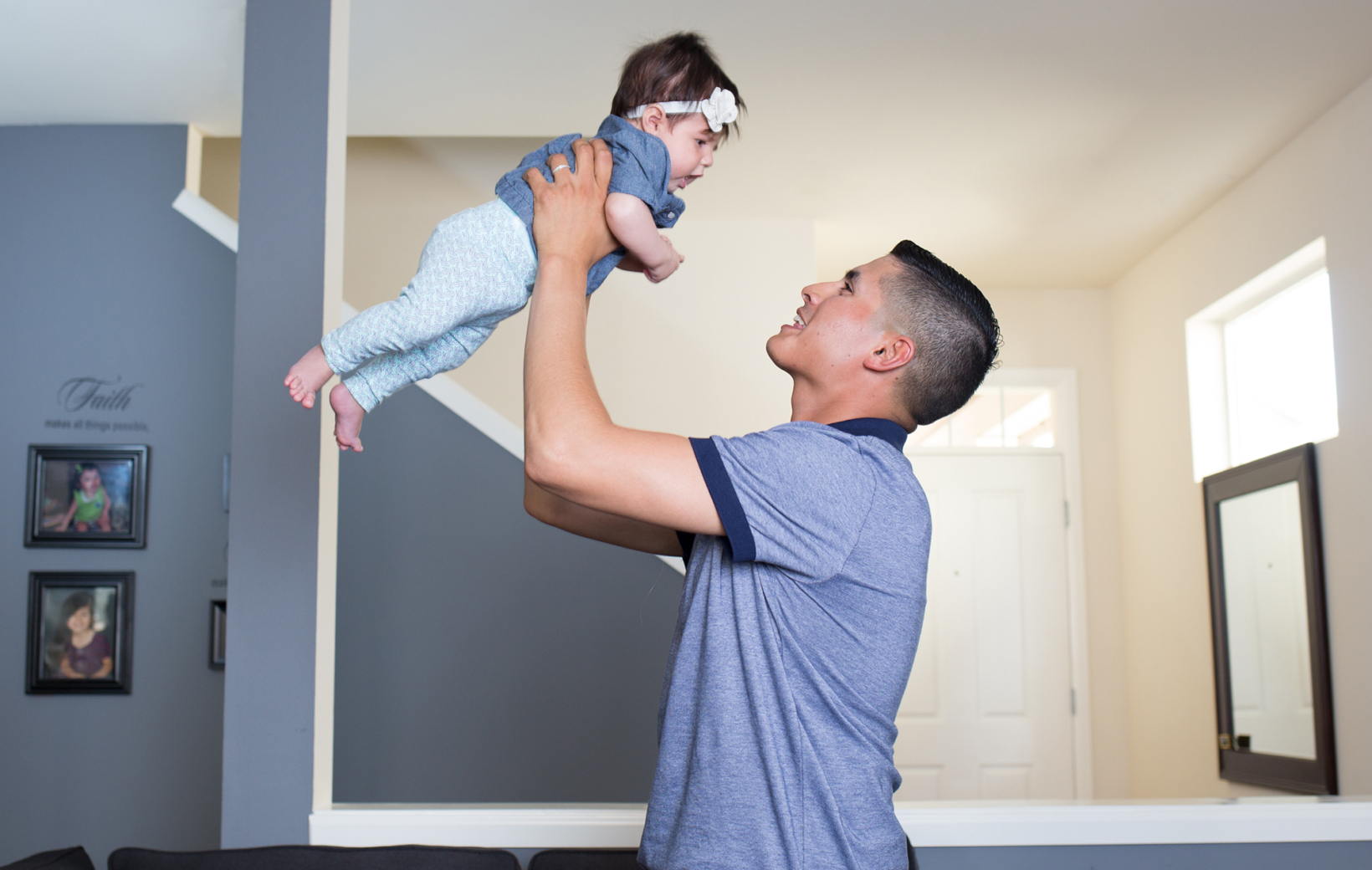 "Seeing my patients grow up and return with children of their own is one of the most satisfying parts of my job," says Pediatrics Northwest Nurse Practitioner Anne Pettinger, ARNP.
Anne began providing pediatric care for Valeria and Valentina's father, and his siblings, when he was a young boy. It was not long after, that his extended family members started seeing Anne as well.
"His family is one of the first families I saw when I started practicing at our Federal Way Office almost twenty years ago," recalls Anne. "I remember him and his brother tagging along for their cousins' appointments to help interpret for me."
"I remember how Anne made my mother feel like every concern and question she had at our checkups was important. She responded to each question the same way; always professional, always knowledgeable, and always caring," says Valeria and Valentina's father.
Exceptional care for generations
It was during summer vacation in Mexico when Valeria and Valentina's father met his future wife. They were both in high school at the time. After dating for five years, they married.
"We've been in love ever since," says dad.
A year later had their first child, Valeria.
Mom stayed home to care for Valeria and Dad began working in construction as a successful carpenter.
When it came time to choose a primary health care provider for their newborn, they established care with a familiar face, the provider Dad used to see growing up.
"It gives me peace of mind knowing that my daughters are in the best hands when it comes to their health care," says dad.
It is not surprising that Pediatrics Northwest has many generational patients in their care. Because the emphasis is on caring for the whole family unit, many children, once grown, come back for the care of their new family.
A growing family
A few years later, the second addition to their family, Valentina, arrived. Born a few weeks early and with jaundice, Anne was there to provide the guidance they needed.
Jaundice – a yellowish discoloration of the skin and eyes that is caused by a buildup of bilirubin in the blood
"I had no idea what jaundice was at the time, so I was very worried and emotional," recalls mom.
Anne reassured both parents and walked them through the treatment plan so they felt comfortable.
When the weekend arrived, she called to check up on them.
"I had just assumed another doctor would follow up with us since Anne was off," says mom. "I always knew I loved Anne, but now we're completely in love with her, as our child's provider, after she did that!"
Even though Anne was confident that the family would be in excellent hands with another Pediatrics Northwest provider, it was important to her that the family felt continuity all the way from diagnosis to treatment.
"I knew they were very concerned about Valentina, so I wanted to make sure that they had all their questions answered and felt supported," says Anne.
After treatment, Valentina's bilirubin levels returned to normal, giving her parents a huge sense of relief.
---
"It's all the little things she does and the attention to detail that makes Anne the provider everybody in my family loves" – Valeria and Valentina's father
---
Happy and healthy today
Today, Valentina is a healthy and happy baby. Her daily routine includes lots of naps, nursing, tummy time, and taking big sister to school with mom.
Her older sister, Valeria, is six-years-old. She loves riding her bike, Disney's Frozen, and a takes her role as big sister very seriously by helping mom around the house with Valentina.
For Valeria, going to the doctor's office to see Anne is more like visiting a member of the family.
"Valeria is well aware that Anne was my pediatric health care provider, so from a very early stage in her life she felt comfortable and cared for when visiting Anne," says dad.
The relationship Anne has with the girls is very special to her.
"Because I watched Valeria and Valentia's father grow up, I notice now how they are just like him. Healthy, curious, and smart children, who are fun to be around," says Anne.
Being a support to parents
Feeling listened to and heard by Anne is what their mother appreciates most.
"As a parent, you always have millions of questions, but sometimes doctors can make you feel nervous or rushed to ask," says mom. "But Anne is sure to answer each and every one of my questions. She makes me feel comfortable."
At the cornerstone of our care model is actively listening in order to provide a more comprehensive level of care.
"I think it's hard and really intimidating to be a parent at times. We can offer new and young parents support and comfort in their role and to not be intimidated to ask the questions they need to ask," says Anne.
---
"We can offer new and young parents support and comfort in their role and to not be intimidated to ask the questions they need to ask" – Anne Pettinger, ARNP
---
That is because Pediatrics Northwest sees parents as a partner in the child's health care.
"It's not about them coming to see me and me telling then what to do. They're as much a partner in making decisions about their children as I am. If we're going to work together, I need to listen," says Anne.
Anne feels both humbled and grateful for Valeria and Valentina's parents placing their trust in her to take care of their entire family over such a long period of time. She enjoys being a part of such a loving, healthy, nurturing and successful family.
Related Stories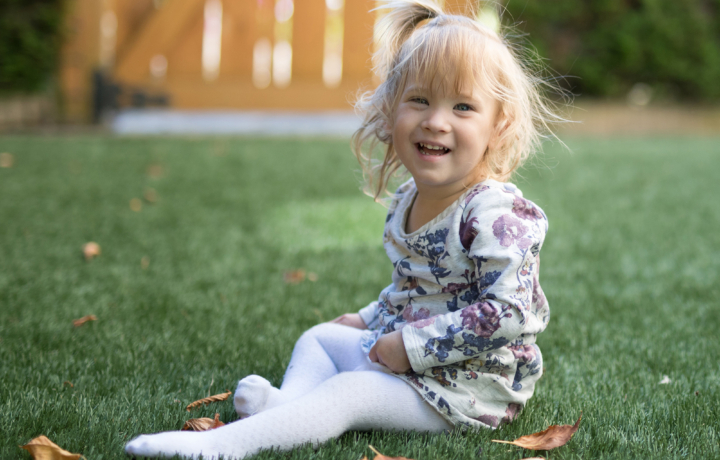 Kristen and Scott Mulhern were excited to welcome their first child into their family. But when Kristen began to have…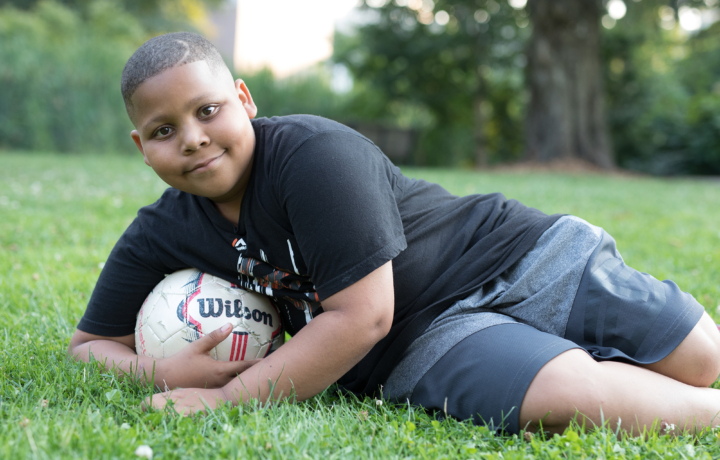 Eight-year-old McKinley Mitchell spent years watching through a window as his siblings and cousins played outside. McKinley's asthma and allergies…