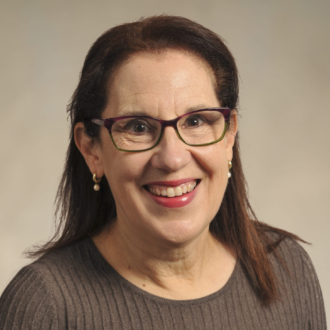 Mary Ann Woodruff, MD, FAAP
General Pediatrics
Location(s):
James Center Office
Education:
University of Washington School of Medicine, Seattle, WA
Internship/Residency:
Mount Zion Hospital and Medical Center, San Francisco, CA; Stanford University Medical Center, Palo Alto, CA
Board Certification:
Pediatrics
"I love to teach; so becoming a pediatrician was enticing and seemed the ideal mix of science and compassion. I could envision caring for children and their families; being as helpful as possible. I had the good fortune to have incredible mentors beginning with my wise patients. I see myself as a capable, caring guide for children and their families as they navigate life. I am routinely humbled by the opportunities I've been given to care for children during challenging times and in maintaining good health.
"I have a keen interest in childhood development and relational health. I serve currently as the physician champion at Pediatrics Northwest for behavioral health integration. I am dedicated to developing systems that provide families with the right resources at the right time and thus serve on boards and committees. I have been the Medical Director for Reach Out and Read Washington State since 2007 and serve as a Medical Advisor for Reach Out and Read National."
Dr. Woodruff supports vaccinations for all children. Her patients should anticipate that vaccinations will be discussed at all well child examinations and vaccinations will be offered at all appointments to children who are due for vaccines. Dr. Woodruff promotes and follows the CDC's (Center for Disease Control) Immunization schedule.
Dr. Woodruff enjoys time with her family: Mitch, her husband, their twin adult daughters, Piper and Ariel, son, Alec; and son-in-law Vaughan. She enjoys the hospitality of shared meals with family and friends. Travel reveals our shared humanity. She stays active with walking, kayaking, rushing around the kitchen and she especially loves to read, read, and read, and is an ardent supporter of public libraries.