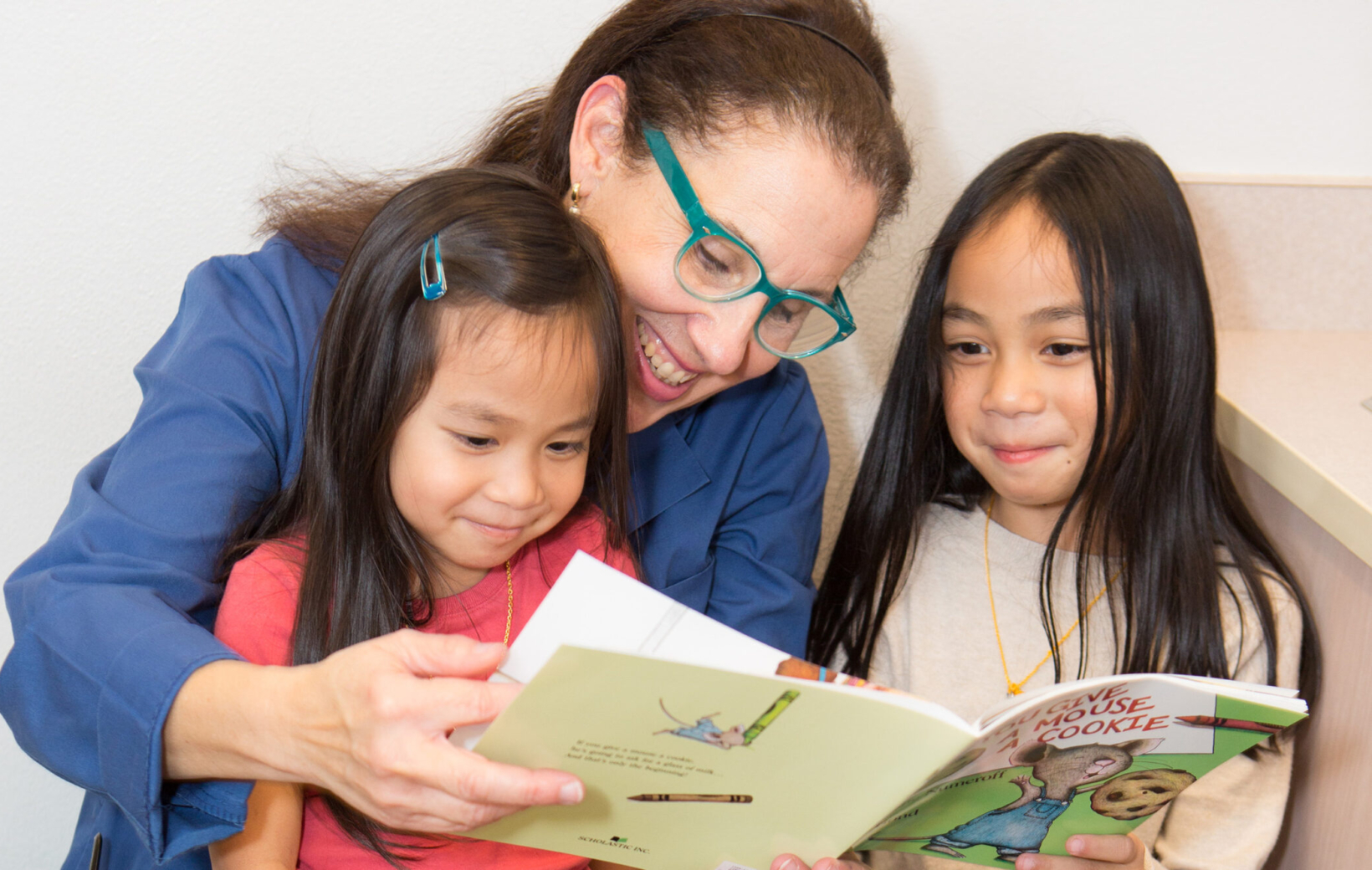 In this video, parent Josh Riggens joins Reach Out and Read Washington State's Executive Director, Dr. Jill Sells, and Medical Director, Dr. Mary Ann Woodruff for American Graduate Day on KBTC Public Television. They discuss how Reach Out and Read doctors support parents so they can help their children be ready for kindergarten and on track toward high school graduation.
Studies show that children whose parents read to them get a head start on language skills and literacy, as well as lovely cuddle time with Mom or Dad. NPR also states in their article, "Never Too Young: Pediatricians Say Parents Should Read To Infants" written back in June that, "Early exposure to language, whether through reading, talking or even singing, has a profound influence on children's learning through life, research has found. Hearing language from a TV isn't the same, studies have found. For young children, the words have to come from a real live human."
Proud Partners
Pediatrics Northwest, PS, is pleased to be an ongoing partner with the national award-winning Reach Out and Read program. Reach Out and Read makes books part of a healthy childhood and a standard part of pediatric care. Through this program, children grow up with books and develop a love of reading.
How does Reach Out & Read Work?
At every well-child exam from the age of 6 months to 5 years, our patients receive a new, developmentally appropriate children's book to take home and keep. In fact, we raise funds for Reach Out and Read and distribute more than 10,000 books annually to our families. These efforts are supported by the non-profit Friends of Pediatrics Northwest, a tax-deductible charitable organization.
Learn More
To learn more about the Reach Out & Read program at Pediatrics Northwest visit the Reach Out & Read website.
Related Stories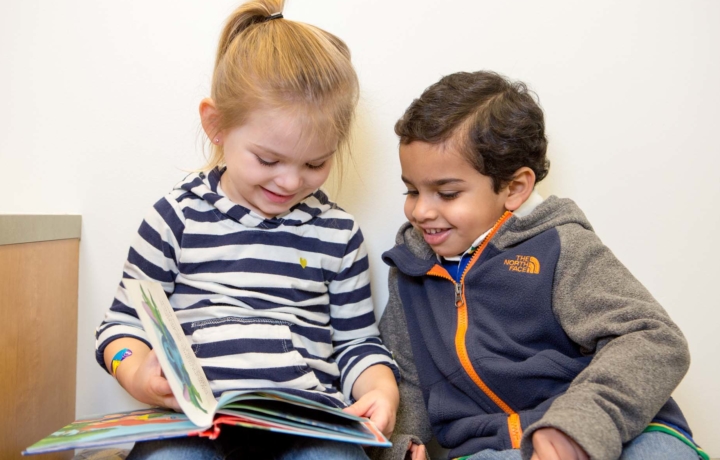 You can see the anticipation in our staff as we at Pediatrics Northwest prepare for Read Across America Day on…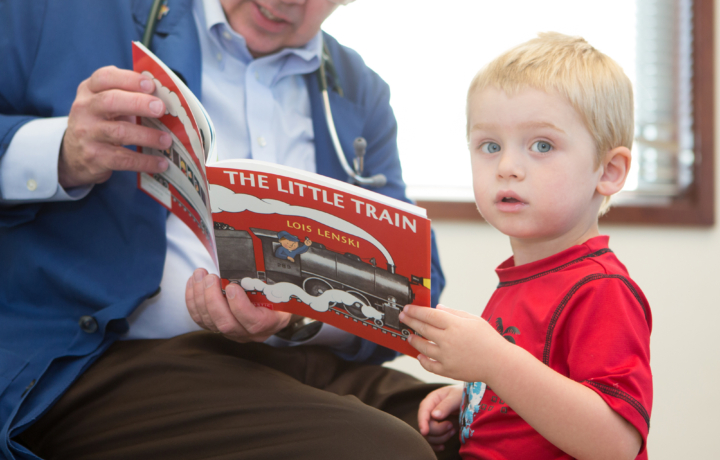 For Gary Tart, M.D., and his colleagues at Pediatrics Northwest, literacy and intellectual development goes hand-in-hand with health and physical development.…