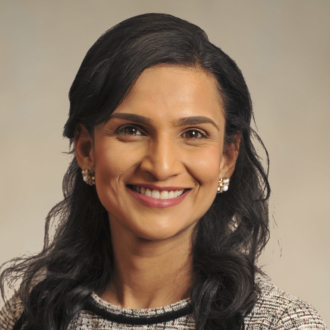 Anna Chacko, MD, FAAP
General Pediatrics
Location(s):
Gig Harbor Office
Education:
M.B.B.S.- J.S.S. Medical College, Rajiv Gandhi University of Health Sciences, Karnataka, India
Internship/Residency:
University of Rochester School of Medicine and Dentistry, Rochester, NY
Board Certification:
Pediatrics
"I find it very gratifying and humbling to be a part of the lives of children, facilitating their growth and development. I believe that each child is a blessing and it gives me great joy to watch them grow and develop from newborns to young adults. Children are our future and I find it rewarding to team up with their care givers to help them achieve their maximum potential. The interactions and relationships I have with my patients and their families are important to me and I enjoy being a resource for them. I love being a pediatrician and my areas of special interests include preventive care and health education."
Dr. Chacko supports vaccinations for all children. Her patients should anticipate that vaccinations will be discussed at all well child examinations and vaccinations will be offered at all appointments to children who are due for vaccines. Dr. Chacko promotes and follows the CDC's (Center for Disease Control) immunization schedule.
Dr. Chacko lives in the Gig Harbor area with her husband and young children. In her spare time, she enjoys traveling, trying out new recipes and interior decoration.