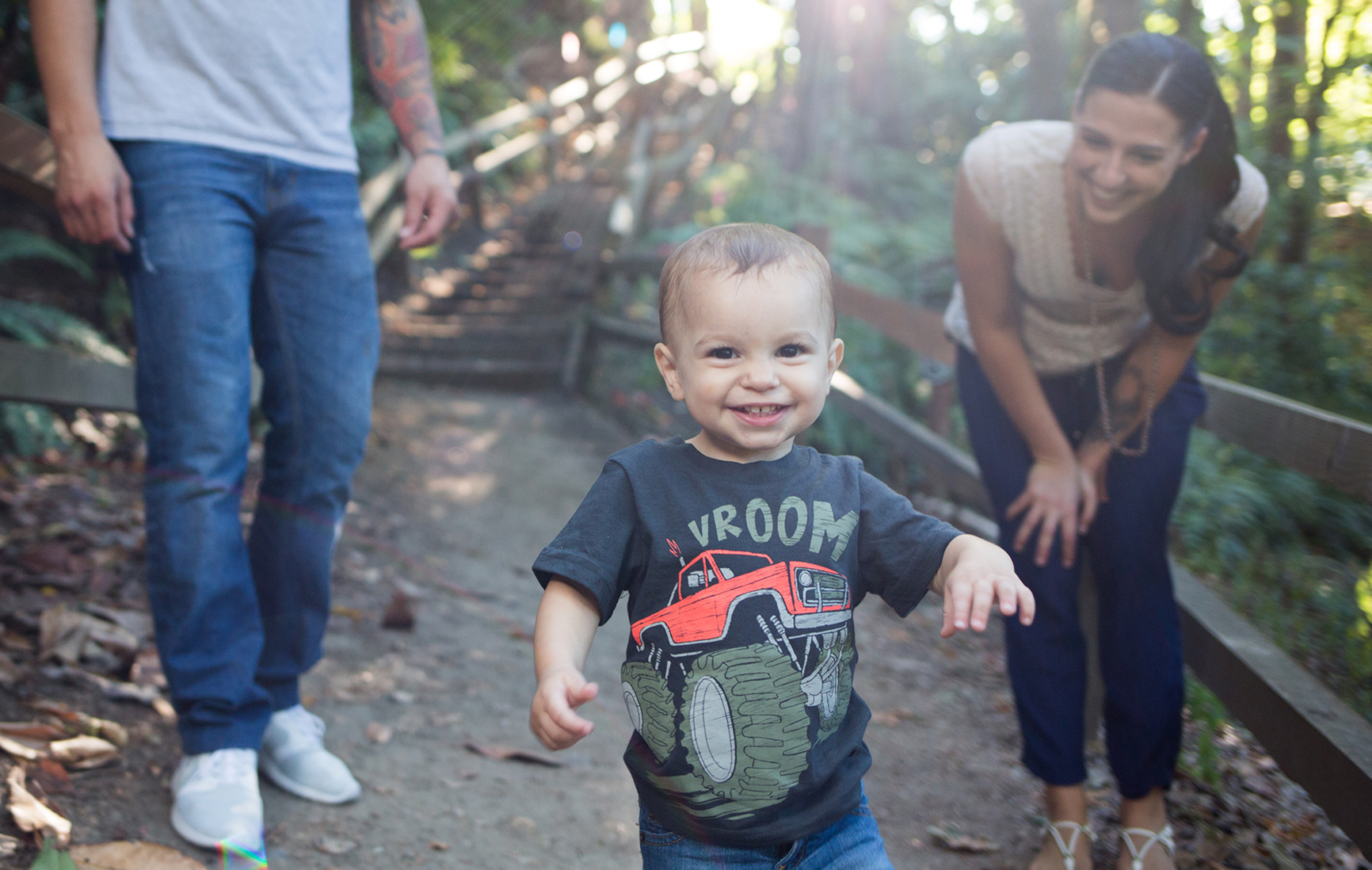 Ethan seemed perfectly healthy when his mother brought him to Pediatrics Northwest for a routine well-child visit a few weeks after he was born. It would be their first time meeting their new pediatrician Anna Chacko, MD.
As with every well-child visit, Dr. Chacko pulled her stethoscope over her ears to have a listen to Ethan's heart. The hushing sound of a heart murmur filled her ears. She informed his mother and referred Ethan to a cardiologist to have it checked out further.
"I was afraid, but I never thought it would be something so serious," recalls his mother.
The cardiologist confirmed the heart murmur that Dr. Chacko discovered and diagnosed five-week-old Ethan with Congenital Heart Disease along with several other heart issues. He was admitted to the hospital's PICU where he would receive open heart surgery a week later.
Congenital heart disease – a problem with the heart's structure and function that is present at birth
PICU – Pediatric Intensive Care Unit
"I couldn't think at all, it just felt like a video being played in slow motion," says mom. "I was so shocked with the news, the only thing I could do at the moment was cry every time I looked at our baby."
The key to catching the murmur
Catching the murmur early on at Ethan's scheduled well-child visit saved his life. Up to that point, his parents had no concerns regarding his health. The appointment that day was just a normal checkup.
"Well-child visits are very important," says Dr. Chacko. "It's critical our families understand that we have well-child visits for a specific reason. Some may think, 'everything is going well with my child, why do they need to see the doctor?' As providers, we have the training to look for things with a different eye. What parents may perceive as normal, may not turn out to be normal at all."
During the well-child visit, Pediatrics Northwest providers assess everything, from the child's physical well-being to developmental, behavioral, social and learning aspects.
"That's why this type of exam is so wonderful. It gave me the opportunity to focus on many aspects of Ethan's development instead of focusing on an illness as you would during a regular visit," says Dr. Chacko.
Well-child visits are also a good time to develop a closer relationship between the family and provider.
"As a primary care pediatrician I want to establish a bond with the parents. I can hold their hands and help them along in the journey of their child's health. Seeing my patient on a regular basis and developing a relationship with the whole family builds trust. With that trust, I can advise them about more personal matters, allowing us to focus on preventive care," says Dr. Chacko.
Dr. Chacko expressed great empathy for what the family was going through upon hearing the serious diagnosis.
"I felt very concerned because the very first time I met Ethan, I heard the murmur, and that's how our relationship started. It went from a normal evaluation to their child needing heart surgery.
That is why she made sure to support the family both inside and outside of the office.
"Dr. Chacko visiting us at the hospital meant so much. She gave us moral support and was there when I needed someone to be there for me," says mom.
Growing with her patients
When it comes to providing medical care, Dr. Chacko enjoys being on a similar journey as the mothers in her practice.
"Because I'm dealing with many of the same parenting issues in my personal life, I feel like we are growing together," says Dr. Chacko.
One of her favorite parts of being a pediatrician is helping new parents navigate the different challenges of parenthood.
"Sleep training for example; my children never slept through the night. My pediatrician would tell me I needed to let them cry and I really struggled with that. I know how difficult it is emotionally to hear your baby cry at night," says Dr. Chacko.
Ethan's success
Even though it was their first visit, Ethan's parents knew right away Dr. Chacko was a perfect fit for their family.
"Dr. Chacko has such a humble and beautiful personality and I appreciate her honesty and straightforwardness. She makes me want to have more kids," says mom.
Today Ethan is doing very well. Upon meeting him, you could never tell he has had open heart surgery. He is as active and energetic as any toddler would be.
His parents are forever thankful to Dr. Chacko's attentiveness during his routine exam, as well as for a successful heart surgery. They call Ethan their miracle baby.
"If it wasn't for Dr. Chacko paying attention and treating my son the right way, his heart may have stopped working," says mom. "Dr. Chacko is very special to us; she's not only a great doctor but also a friend."
Dr. Chacko credits a large part of Ethan's success to his parents.
"They are the most caring, pleasant and easy-going people one could ever meet," says Dr. Chacko. "Ethan wouldn't be where he is today without parents like his. They are so eager to do anything and everything possible to take care of him."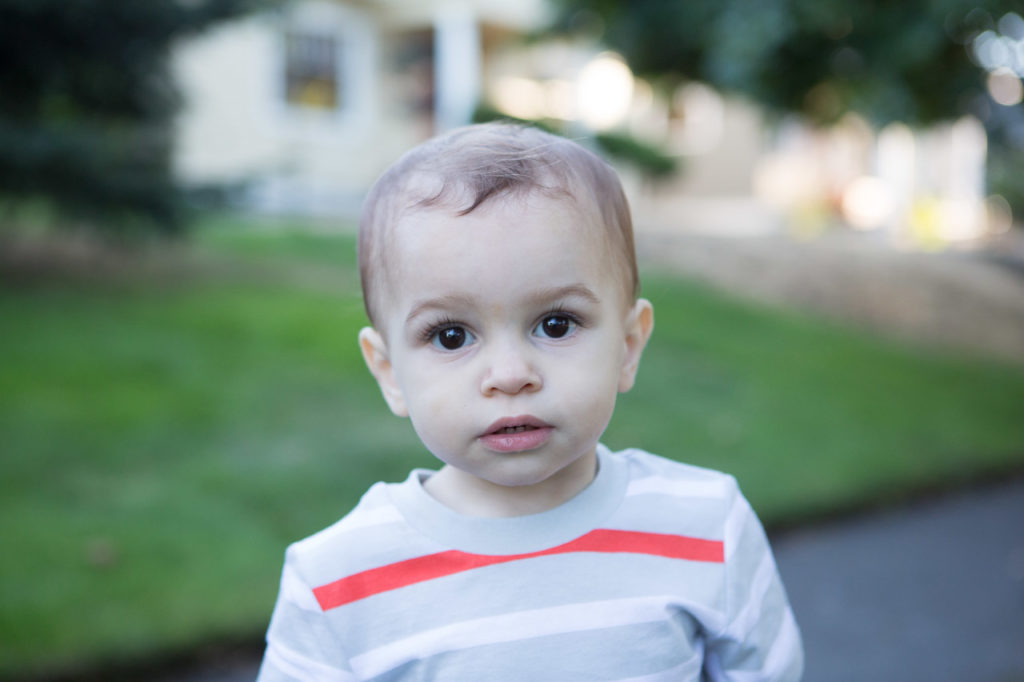 Related Stories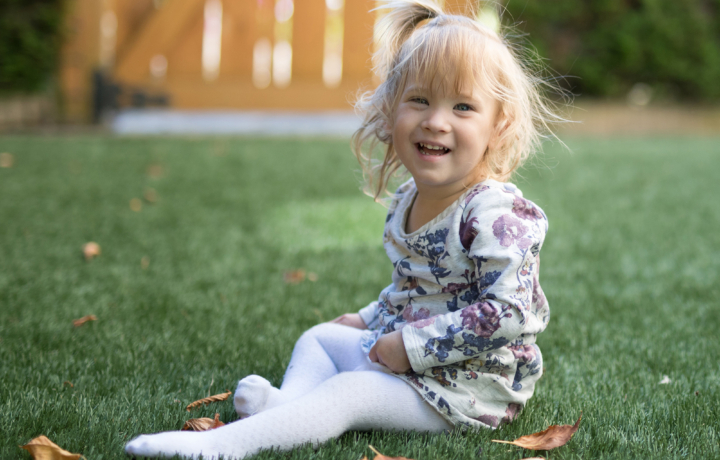 Kristen and Scott Mulhern were excited to welcome their first child into their family. But when Kristen began to have…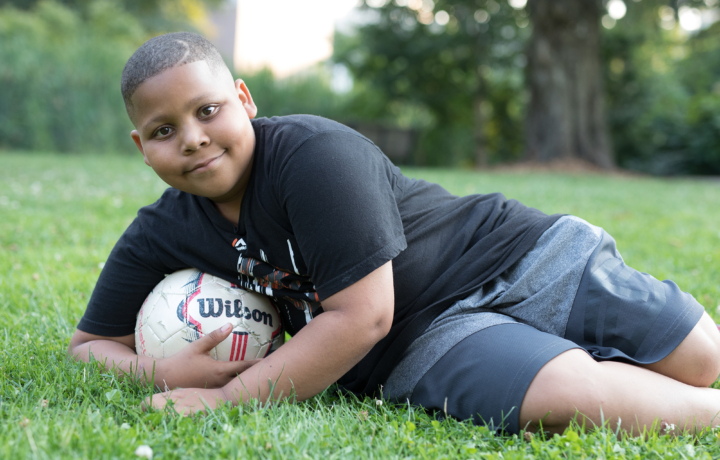 Eight-year-old McKinley Mitchell spent years watching through a window as his siblings and cousins played outside. McKinley's asthma and allergies…