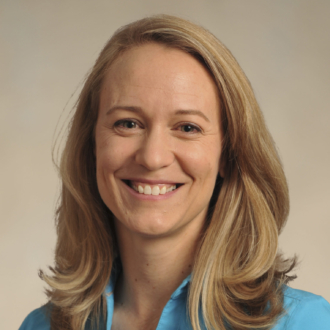 Sara Scranton, MD, FAAP
General Pediatrics
Location(s):
Baker Center Office
Education:
University of Washington School of Medicine, Seattle, WA
Internship/Residency:
Primary Children's Medical Center, University of Utah, Salt Lake City, UT
Board Certification:
Pediatrics
"I chose to pursue a career in general pediatrics because it is an ideal combination of practicing preventative medicine, being an educator to children and their caregivers, and caring for patients with a variety of illnesses. The best part is working with patients of all ages, from newborns to young adults, which keeps every day new and exciting. I look forward to building long-term relationships with my patients and their families and hope to be a resource as we work together to help the children in our community reach their potential."
Dr. Scranton supports vaccinations for all children. Her patients should anticipate that vaccinations will be discussed at all well child examinations and vaccinations will be offered at all appointments to children who are due for vaccines. Dr. Scranton promotes and follows the CDC's (Center for Disease Control) Immunization schedule.
Dr. Scranton lives in the South Sound with her husband, son, and 2 dogs. In her spare time, she can be found enjoying the outdoors, painting, or attending a Seattle Sounders game.