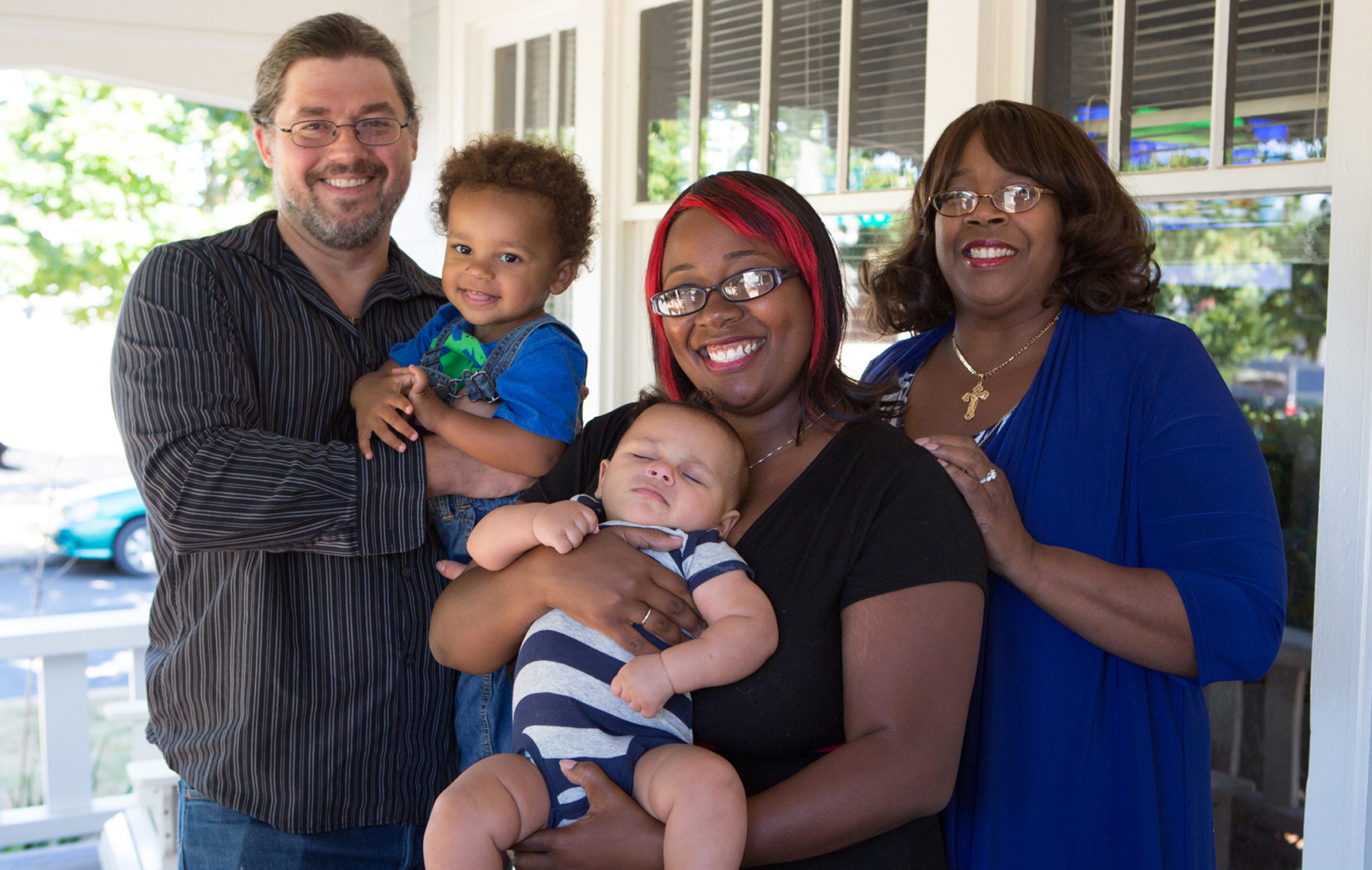 Their day starts bright and early at 6:30 a.m.
Big brother Eric James, also known as EJ, drinks his cup of milk and little Noah is nursed by his mother. After breakfast, their parents play with them until grandma, who lives just down the street, arrives at their home.
She makes it possible for both parents to work without putting the boys in daycare. Grandma cannot wait to spend the day playing with her grandbabies.
That is because family is everything to them.
EJ, an energetic two-year-old boy, likes to run, jump, and be a part of the action at all times. A spitfire, as mom describes, who is not afraid of anything and wants to try everything.
His baby brother, Noah, is a mellow, easy-going second child who goes with the flow. He loves to make noises and interact with his family.
Mom works as a nurse in Tacoma and dad as a skilled chemist.
They are passionate about being the best parents they can be and lean on another member of their care team to do this: Pediatrics Northwest pediatrician Sara Scranton, MD.
Their pediatrician's role is supporting them in what they do best and guiding them in what they should do next.
Finding the right fit for their family
They met Dr. Scranton a few months before Noah's arrival. Being familiar with the healthcare field, mom knew exactly the level of care she expected for her boys.
When they found themselves not connecting with their first pediatrician, she reached out to another mom who referred them to Pediatrics Northwest.
"I thought, "Okay we'll try their Baker Center office since it's a hop and skip away from our house," recalls mom. " asked for a doctor for EJ, our two-year-old son, and Noah who was on the way. We were paired with Dr. Scranton."
It was a perfect fit.
"As soon as we started care with her I thought, 'Yes, this is where we need to be,'" – EJ and Noah's mother
A calling to care for children
Before attending medical school, Dr. Scranton was set on becoming a surgeon.
But as time went on, she found herself more and more drawn to the relational aspect of being a primary care provider.
"Initially I thought I was more procedure oriented, but I found myself most interested in the pediatric cases during medical school. It was when I began practicing medicine more during my clinical rotations that I realized I enjoyed having discussions with families, offering counseling, and explaining diagnosis and treatment plans to parents," says Dr. Scranton.
Dr. Scranton's strength in parent-provider connection is what EJ and Noah's mother appreciates most.
"She's very knowledgeable, personable, and interacts with our children," says mom. "I wish she did family medicine and could be my doctor!"
Pediatrics Northwest providers recognize the child is a part of the much bigger whole, the family unit. Developing a close relationship with the whole family is vital in order to treat and prevent illnesses.
Having this type of relationship with Dr. Scranton proved valuable when their mother's work situation changed.
"I like to be at their appointments, but I don't have as much flexibility with work as their dad does," says mom.
That is when their father had the idea to use his phone to FaceTime their mother during the appointment. Because Dr. Scranton established a good rapport with both parents, she was aware of mother's work situation and how involved she likes to be.
"I appreciate parents who say, "I would like to take part in the conversation and hear the advice you have to offer," says Dr. Scranton. "So when dad offered to have her FaceTime, I thought it was a fantastic idea."
She also encourages parents to use notes when they cannot make the appointment.
"I find it very helpful when their mother leaves a note with dad about questions she has," says Dr. Scranton.
A voice of clarity
Dr. Scranton cannot help but smile when she sees EJ and Noah on her schedule.
"EJ makes me laugh every time I come into the room. He's just full of positive energy," says Dr. Scranton. "I remember the first time I met him. I walked into the exam room and saw his gorgeous curly hair and big smile as he walked around the room in only a diaper and these cute toddler-sized work boots!"
Dr. Scranton is mindful that parents are constantly inundated by the opinions from other parents as well as the overwhelming amount of information circulated over the internet and social media.
"It's natural to compare our children to everybody else's children and sometimes that can lead to insecurities about whether or not your child is normal. This is where your pediatrician can help." – Dr. Sara Scranton
When EJ's mother had concerns about his weight, Dr. Scranton provided the direction she needed.
"I was worried that EJ was far too skinny and convinced he wasn't eating enough," says mom.
Dr. Scranton reviewed the growth chart with his mother and reassured her that EJ falls in the normal range for weight gain.
"I appreciated how Dr. Scranton took the time to explain to me in great detail that EJ was healthy," says mom.
Dr. Scranton enjoys hearing the fun and creative ways his parents have found to provide him with plenty of exercise.
"EJ's dad takes the boys to the track and lets EJ help him push Noah in his stroller around and around until he's tired. I appreciate that their dad is so actively engaged in their health and development. He does an amazing job," says Dr. Scranton.
Because EJ's father feels that an active lifestyle is a healthy one, he encourages EJ's love for running, playing catch, and climbing.
"EJ is our little dynamo," says dad. "He loves active playtime both inside and out of the house. We notice that he eats, sleeps, and acts better when allowed to be active."
Dr. Scranton's desire is to do everything she can to encourage and direct EJ and Noah's parents as they raise their sons.
Related Stories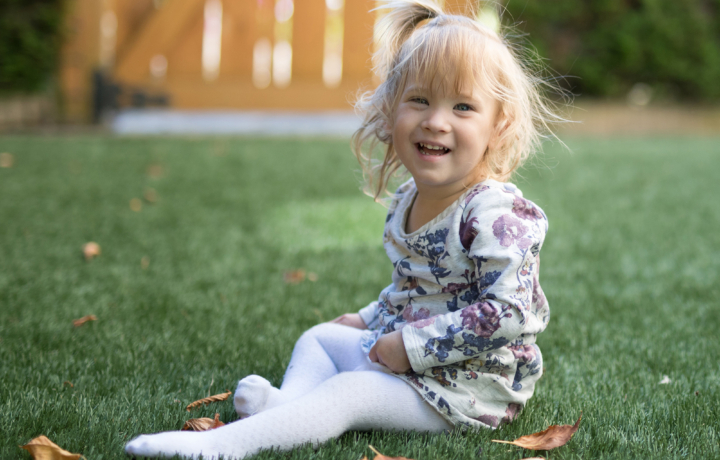 Kristen and Scott Mulhern were excited to welcome their first child into their family. But when Kristen began to have…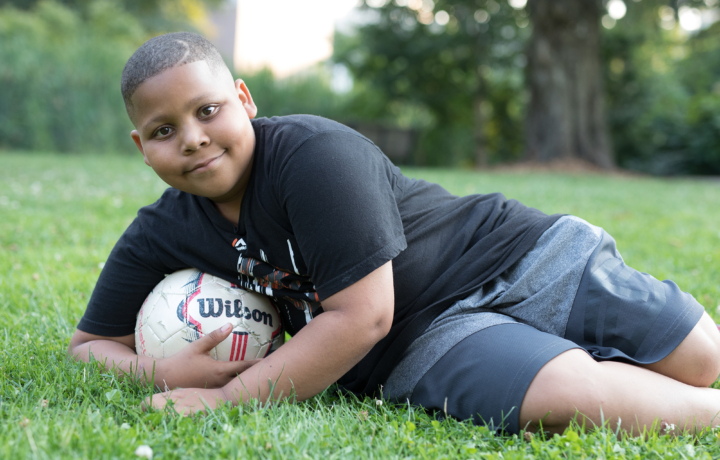 Eight-year-old McKinley Mitchell spent years watching through a window as his siblings and cousins played outside. McKinley's asthma and allergies…