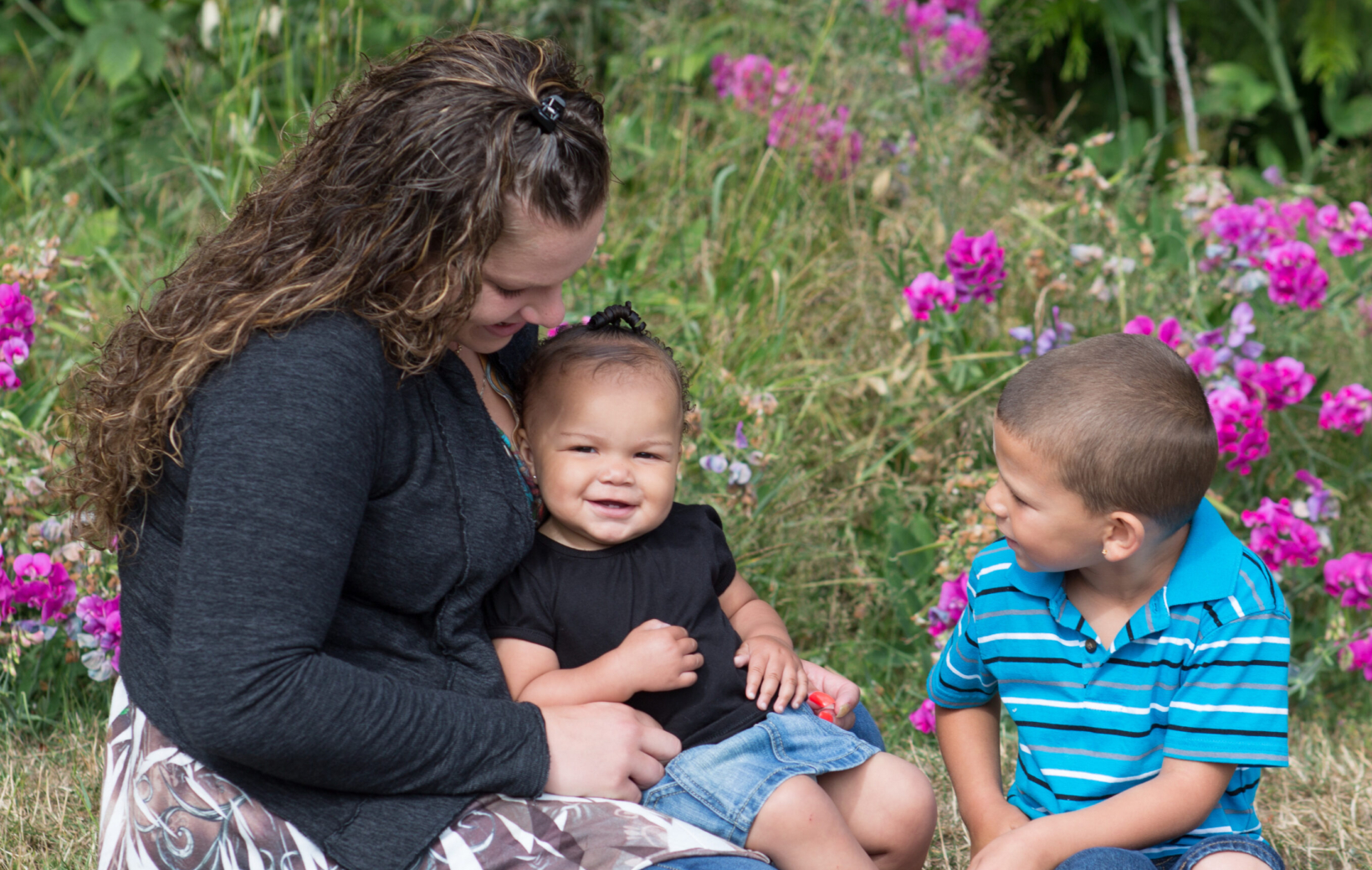 As you spend more time outdoors during the summer months, remember to show your skin some love with the proper sun protection. Sunlight contains harmful ultraviolet (UVA and UVB) radiation which can cause sunburns, photoaging (wrinkles and pigmentation), and skin cancer. Just one severe sunburn increases a child's risk for skin cancer later on. Since roughly 25% of lifetime sun exposure happens during childhood and adolescence, it's important to build sun-safe habits early.
How do I protect my child's skin?
Limit exposure
Find shade and limit sun exposure, particularly between 10:00 am and 4:00 pm when UV rays are strongest.
Pro tip: Use the weather app on your smartphone to find the UV index number. If it is 3 or higher your family will need full sun protection.
Wear protective gear
Choose dark outdoor clothing with a tight weave fabric for better protection. To check your fabric, hold it up to see how much light shines through. Less is better. You can also find protective clothing labeled with an Ultraviolet Protection Factor (UPF). The categories are UPF 15 to 24 for good protection, 25 to 39 for very good protection, and 40 to 50 for excellent protection.
Wear a hat with at least a 3-inch brim all around to shield the face, ears, and back of the neck. Sunglasses should have 99% or higher UV protection. Look for youth-sized sunglasses with UV protection for your child.
Apply enough sunscreen
Use the appropriate amount and type of sunscreen every 2 hours while outside, no matter your skin type. It takes an entire ounce (about one shot glass) of sunscreen to fully cover an adult's body. Small children may only need about half that amount.
You can also use "the teaspoon rule". Apply 1 teaspoon amount of sunscreen to the face and neck, 1 teaspoon to the front, 1 teaspoon to the back, 1 teaspoon to each arm, and 2 teaspoons to each leg.
Take the lead
Remember to set a good example by practicing sun safety yourself!
What should I look for in a sunscreen?
When shopping for sunscreen, choose one that says "broad-spectrum" on the label. (This means it will screen out both UVA and UVB rays.) SPF 15 or 30 is usually enough for most people. Additional research is needed to determine whether sunscreen with more than SPF 50 offers any extra protection. However, if you don't think you can reapply sunscreen every 2 hours, then a higher SPF level may be beneficial.
Avoid sunscreen with the ingredient oxybenzone, if possible, because of concerns about mild hormonal properties. For sensitive areas of the body, such as the nose, cheeks, tops of the ears, and shoulders, choose a sunscreen with zinc oxide or titanium dioxide. These products may stay visible on the skin even after you rub them in, and some come in fun colors that children enjoy.
Which type of sunscreen is better: stick, lotion, or spray?
For babies and toddlers: It's a great idea to use mineral stick sunscreens with at least 20% zinc oxide. They are an easy and less messy way to apply sunscreen and there's no liquid or lotion to run into their eyes and cause irritation.
For older children: Many dermatologists recommend a mineral-based cream or lotion, with 15-20% zinc oxide. If your child has sensitive skin, choose a formula that is fragrance-free and hypoallergenic.
Sunscreen sprays are easy for children to self-apply but they contain propellant chemicals, which are irritating and should not be inhaled by babies and children. Many of these sprays have been recalled due to a harmful chemical called benzene. For these reasons, dermatologists do not recommend spray sunscreens.
Remember, any type of sunscreen is better than none.
When should I apply sunscreen?
Use sunscreen any time you or your child spend time outdoors. You can get a sunburn even on cloudy days because up to 80% of the sun's UV rays can pass through clouds. UV rays can also be reflected from water, sand, snow, and concrete and cause sun damage. Apply sunscreen 15 to 30 minutes before going outdoors so that it has time to absorb into the skin. If possible, wait a few minutes before getting dressed. You will need to reapply sunscreen every 2 hours and always after swimming, sweating, or drying off with a towel. This is true even if the label says "waterproof," because there are no truly waterproof sunscreens.
What about my baby?
When the UV index is highest, between 11:00 am and 4:00 pm, try to find shade under a tree, an umbrella, or the stroller canopy. It is especially important to keep babies younger than 6 months out of direct sunlight as much as you can.
For babies younger than 6 months: Keep as much of their body covered as possible with protective clothing and a sun hat. It is okay to use sunscreen (preferably one where zinc oxide and titanium dioxide are listed on the label as "active ingredients") on small areas of the body, such as the face if protective clothing and shade are not available.
For babies older than 6 months: Apply sunscreen to all areas of the body but be careful around the eyes. If your baby rubs sunscreen into their eyes, wipe their eyes and hands clean with a damp cloth.
If the sunscreen irritates their skin, try a different brand or sunscreen with titanium dioxide or zinc oxide. If a rash develops, talk with your child's doctor.
References
Related Stories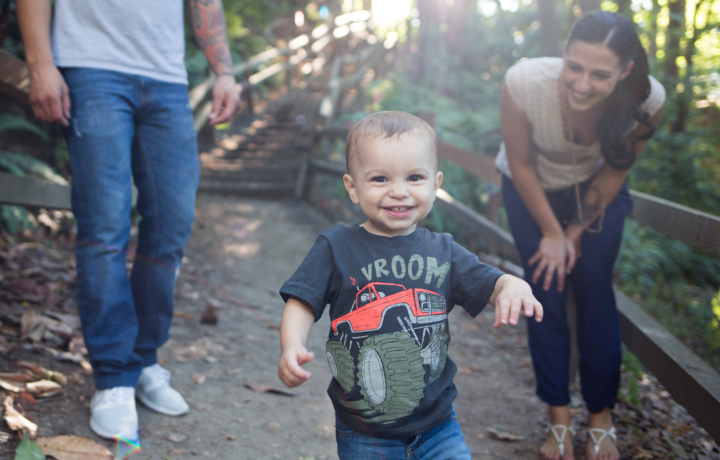 "Skin Cancer is the most common cancer in the United States. One blistering sunburn during childhood or adolescence doubles a…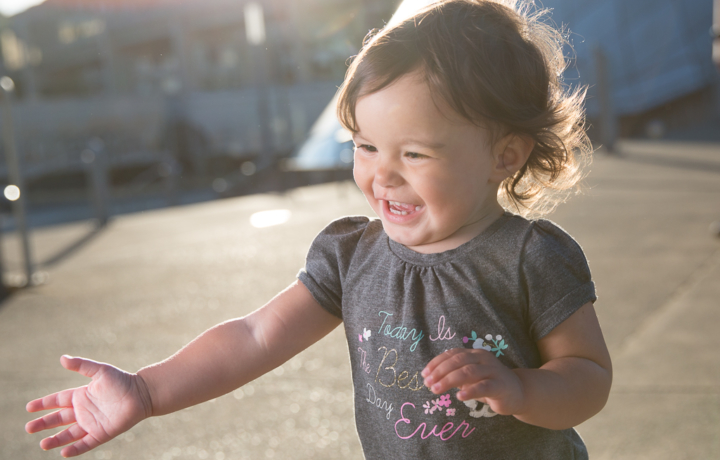 With hot summer weather now in full gear, trips to the park, beach and pool mean more sun exposure. Because…