Aaron and Samantha Burch of Federal Way were concerned when their son, Finn, wasn't gaining weight after birth. The parents of two toddlers – Charlotte, 4, and Finn, now 2 – had already faced difficulty with breastfeeding when their daughter was born, and they were determined to make it work with their son.
"When I had Charlotte, I didn't know how to breastfeed," said Samantha, who works from home teaching online courses at Brigham Young University. "It was all very new. The feedings slowed down until she was six months old, and I wasn't producing milk. So when my son was born, I really wanted to breastfeed until he was one."
After breastfeeding Finn for a few weeks, she noticed Finn was not putting on weight.
"It made breastfeeding so stressful," said Samantha.
Aaron, who is attending medical school through the U.S. Army's Health Professions Scholarship Program, was concerned as well, "From a medical student perspective, I already had in mind a lot of worst-case-scenario possibilities."
That's when Samantha expressed her concerns to their Pediatrics Northwest provider Jose Mendoza, M.D.
---
"It was like in my heart of hearts as a mom, I knew something was wrong." – Samantha Burch
---
"I remember thinking, 'something is not normal here, something is very wrong,'" said Samantha. "It was like in my heart of hearts as a mom, I knew something was wrong."
While newborn weight fluctuation can be a common issue, Dr. Mendoza suspected there could be an underlying condition.
"Finn was very fussy," said Dr. Mendoza. "He was spitting up frequently and not gaining an appropriate amount of weight. Initially I thought it could be reflux, but his condition seemed out of the ordinary."
Dr. Mendoza believed that Finn may have an allergy to his mother's breastmilk. He recommended Finn try a special formula and referred the family to a gastroenterologist.
Gastroenterologist – a specialized physician who treats digestive system, liver and nutritional problems.
"The specialist confirmed that Finn had a protein intolerance," said Samantha. "His growth really took off with the special formula that Dr. Mendoza recommended. Now he's doing great! He has no allergies and has a normal diet."
"Today Finn is a happy, thriving kid," added Dr. Mendoza.
Aaron and Samantha say Dr. Mendoza's calm demeanor helped them get through that difficult time.
"I found it comforting that Dr. Mendoza was not overly alarmed," said Aaron. "He helped ease our fears but also validated our concerns."
"Sometimes you have two extremes – one where the doctor doesn't listen to you or the other where the doctor orders every test possible," Samantha added. "Dr. Mendoza was concerned but didn't freak out. He always makes me feel better."
Dr. Mendoza feels it's important to stay composed when outlining a plan of treatment for a family. "I want parents to feel reassured and know we are in control of the situation," he said. "I don't want to make a family more worried or stressed. That tension will then affect the child too."
He was able to apply this style of care when diagnosing Finn's breastmilk allergy.
"The Burch family knew I would be right there to monitor what the specialist said, and let them know what the next steps would be," he said.
Although breastfeeding her children didn't come as easily as Samantha hoped, she encourages new moms to try and see what works best for them. "I think it's important to just be flexible and remember to keep in mind the child's safety and health first," she said.
She also emphasizes that new parents shouldn't be too hard on themselves.
---
"Just because women have been breastfeeding since the dawn of time doesn't mean it is easy!" – Samantha Burch
---
"It's okay to not instinctively know everything," she said. "Just because women have been breastfeeding since the dawn of time doesn't mean it is easy! Do what is easier on you as a mother. There are so many resources available to help new moms. I would urge them to take advantage of everything."
As a busy family dealing with the pressures of parenthood, school and work, one resource Samantha and Aaron value is being able to get their kids care on short notice.
"There was one weekend when both kids had bad colds and labored breathing," recalled Samantha. "Aaron was out of town and I didn't know what to do," she said. "The emergency room takes forever and is so expensive, so I called Pediatrics Northwest and they got the kids in right away at the Tacoma Baker Center office."
Pediatrics Northwest offers Saturday and Sunday hours because extended office hours benefit PNW families in a number of ways. An emergency room can be very expensive with long patient wait times.
"An urgent care facility is lacking three critical components – the child's complete medical record, board-certified providers who specialize in pediatric care, and the established relationship with the family that naturally develops over time," said Dr. Mendoza.
Board-certification – a voluntary process that goes above and beyond state licensing requirements for practicing medicine. It is an ongoing commitment by providers to continually expand their knowledge in their medical specialty. All Pediatrics Northwest providers are board-certified. 
When PNW providers see patients during Saturday and Sunday clinic hours, they have access to the entire medical record and have the ability to communicate directly with the patient's primary care provider. This allows the provider to make an informed and tailored medical decision and it keeps the child's primary provider in the know about any health concerns, ensuring continuity of care for any future medical visits.
"We really emphasize continuity of care at Pediatrics Northwest," said Dr. Mendoza. "Knowing the child, family and dynamics – like I do with the Burch family – goes a long way to helping diagnose an issue. It also helps the parents feel more comfortable when they see the same provider at each visit." Samantha and Aaron feel grateful for the deep relationship they have developed with Dr. Mendoza.
"Dr. Mendoza knows us personally and personal details about our lives," said Aaron. "He's very friendly and we like how he engages the kids."
Dr. Mendoza says that although the Burch family is very busy, it's clear their kids are their top priority. "Despite all they have going on, they are fantastic about taking care of their kids," he said. "They're a great family."
Related Stories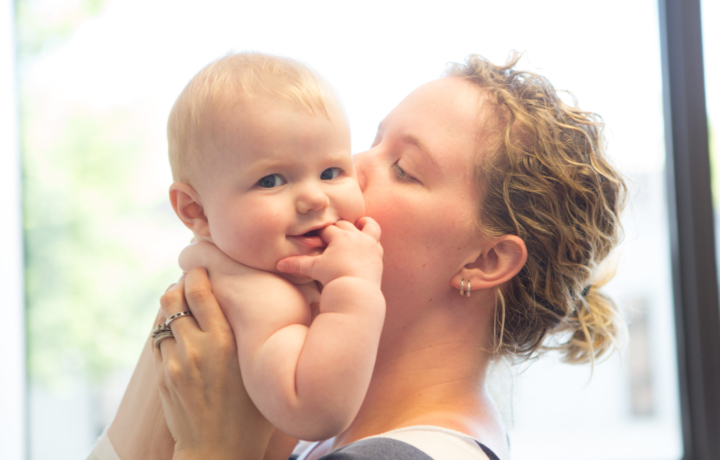 Breastfeeding is a wonderful decision for both baby and you. It can help protect both infant and mother from a…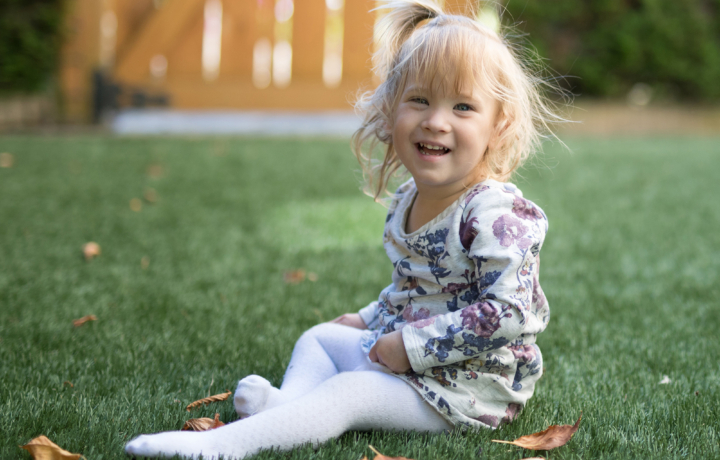 Kristen and Scott Mulhern were excited to welcome their first child into their family. But when Kristen began to have…