In 2011 Courtney Combs' 6-week-old son, Jamari, developed a 105-degree fever. She immediately brought him to see his Pediatrics Northwest pediatrician, Imka Lavinder, D.O. in the Gig Harbor Office, who discovered he had a double ear infection.
Dr. Lavinder prescribed medicine for Jamari and scheduled a next-day follow-up appointment due to his young age. At the appointment, his fever had reduced and he appeared to be healing, but his struggle with ear infections was just beginning.
Over the next few months Dr. Lavinder noticed a pattern of recurring infections and tried multiple different treatments to resolve the issue.
"Then at 9-months-old he had an ear infection, strep throat and pneumonia!" recalled Courtney.
Because Dr. Lavinder had seen Jamari so frequently, she knew the repeated infections were indicators that something else may be going on and ordered labs.
"We discovered his white blood cell count was nearly zero!" recalled Courtney.
This caused Dr. Lavinder to suspect Jamari had a condition known as chronic idiopathic neutropenia. She referred him to pediatric ENT, hematology, oncology and immunology specialists at Seattle Children's Hospital who confirmed the diagnosis.
Neutropenia – an abnormally low level of neutrophils. Neutrophils are a common type of white blood cell important to fighting off infections — particularly those caused by bacteria.
"As a first-time mom, I was scared to death," said Courtney. "I would stay up all night and just feel terrified that he would stop breathing."
Courtney and her family battled Jamari's condition for nearly five years. Jamari received at-home shots to boost his white blood cell count. He went through six sets of ear tubes and two bone marrow biopsies.
Courtney said she was constantly worried about injuries since Jamari is naturally a very active, playful child. "[Jamari's doctors] told me his bones were weak and could break while he was playing or running around," Courtney recalled.
Dr. Lavinder and Courtney's relationship began nearly 14 years ago through her older sister. "I went to every doctor appointment with my sister while she took her son, my oldest nephew, to see Dr. Lavinder," said Courtney. "There are nine grandchildren in our family and Dr. Lavinder sees seven of them!"
"Dr. Lavinder has been by my side for everything. If it wasn't for her, I may not have my baby today. I am one blessed mother." – Jamari's mother
Courtney is especially grateful for the close relationship she had with Dr. Lavinder during the difficult time with Jamari. "There were times when Dr. Lavinder was at home or in the office and would see a flag in Jamari's chart indicating we were at the hospital. She would call me and ask, 'What's wrong with our boy?'"
Dr. Lavinder believes establishing a medical home at Pediatrics Northwest contributed to Jamari's diagnosis.
Medical Home – an approach to pediatric health care in which a trusted physician partners with the family to establish regular ongoing primary care.
"When I am able to see a patient regularly, I can catch things more effectively because I know what their norm is," she said. "I can recognize patterns in a patient and we are able to work together to attain a deeper level of trust."
Courtney's consistent monitoring of her son's health was also critical to his diagnosis.
"Parental follow-up was key in Jamari's case," Dr. Lavinder noted. "He needed to be seen frequently and have many follow-up appointments with constant monitoring. Courtney was very attentive to her son's condition and quick to call us with any concerns."
With exceptional treatment at Seattle Children's and time, Jamari has fully recovered from the condition.
"Jamari eventually outgrew his childhood neutropenia," said Dr. Lavinder. "It just took him longer than it typically does for other children who have the same condition."
Today he is a healthy, energetic 5-year-old and a loving big brother to his sister Amiya, 1.
"You can't stop him," said Courtney. "He's in the middle of everything. He plays outside all day long."
She is forever grateful for Dr. Lavinder's care.
"Dr. Lavinder has been by my side for everything. If it wasn't for her, I may not have my baby today. I am one blessed mother."
Related Stories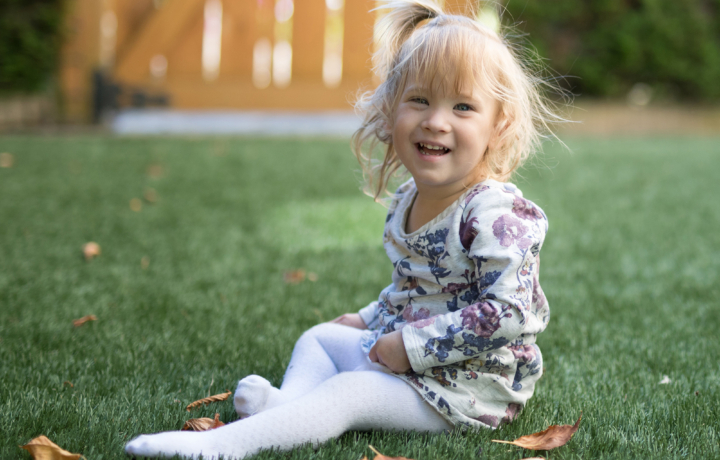 Kristen and Scott Mulhern were excited to welcome their first child into their family. But when Kristen began to have…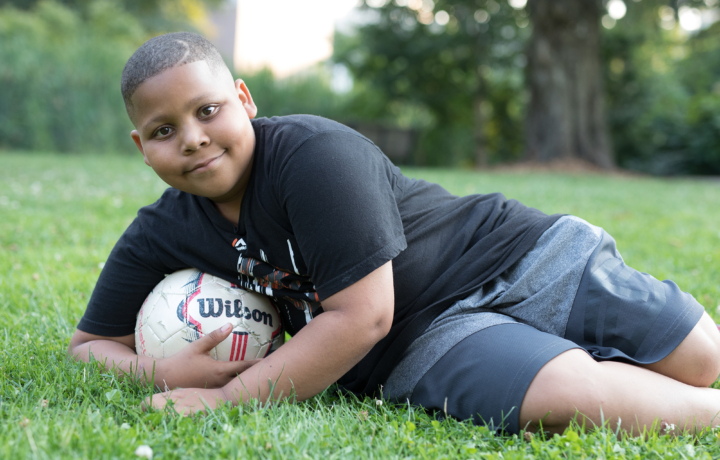 Eight-year-old McKinley Mitchell spent years watching through a window as his siblings and cousins played outside. McKinley's asthma and allergies…